Annual Women's Art Exhibition
This year we find ourselves as guests in the Old Ceramics Shop, opposite Sappho Estate. There will be a whole host of international artists.  
There will be a wide variety of work on display, some from established artists, some who are just setting out on their journey and others who are hobbyists; we welcome them all.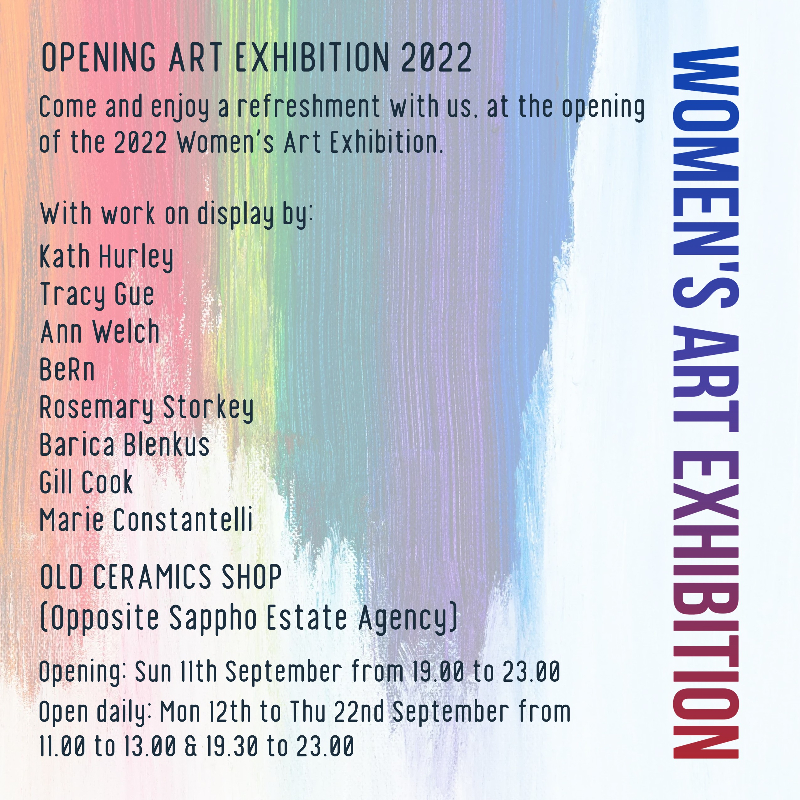 We invite you to come and enjoy this space and the work on display. 
Skala Women's Rock Group
One of Skala Eressos' most special traditions for women is the daily Skala Women's Rock Group. This year the Skala Women's Rock Group celebrates it's 10th anniversary, and it has established a unique and magical experience, where women meet from all over the world and join together in this beautiful morning ritual of swimming to the rock (and back)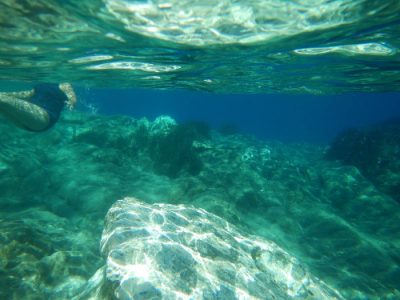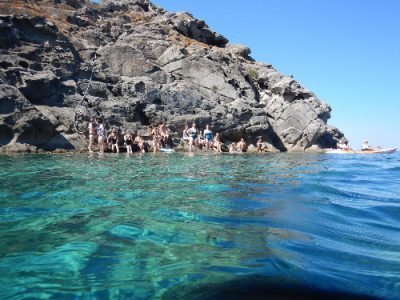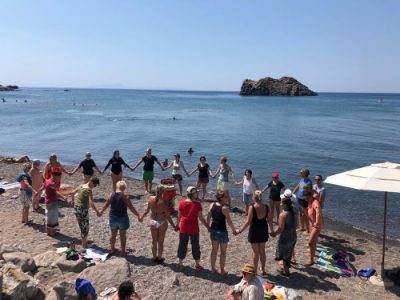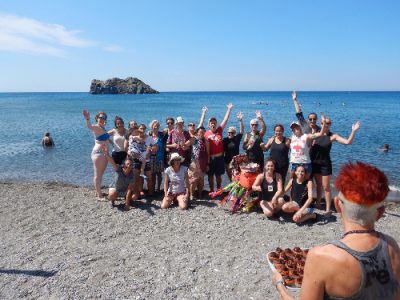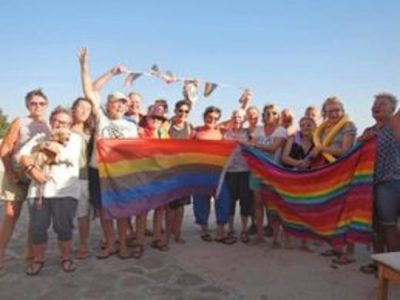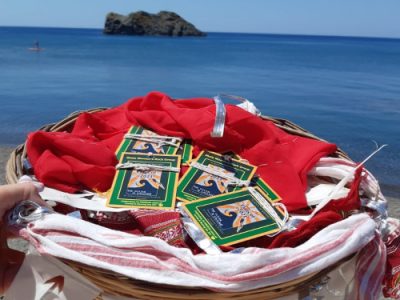 The swims to the rock take place from Etoile at 10.30am each morning  Monday to Friday (excluding Tuesdays: see Dog Splash on the programme).
For some swimmers this is easy and enjoyable. For some it is a test of courage. For many it is an opportunity to overcome a personal fear, mark a turning point or set a personal milestone.
Over the last 10 years the Rock Group has raised many thousands of euros in support of all animal welfare here in Eressos and remain passionate to this cause.
All Women are welcome. This is a kayak supportive swim, followed by the School of Sappho ceremony of medals.
Beach Volleball Competition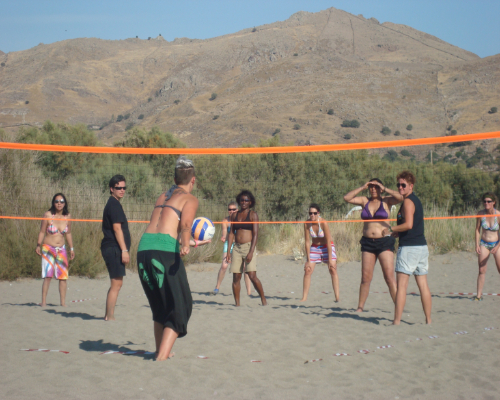 Come along and join us for some healthy competition, fitness and guaranteed fun. You're very welcome to come along alone, we'll fix you up with a team, or come as a ready made team of 6. All abilities are welcome. 
Dates: Every day starting from Sunday 11th September up to & including Fri 23rd Venue: Women's volleyball court, last one on the beach Time: 6.00pm-7.30pm
Nicky Mitchell Sings
WOULD YOU LIKE TO PARTICIPATE TOO?
PLEASE SEND US YOUR APPLICATIONS FOR 2023