Beach Volleyball Competition
Get ready for the ultimate beach volleyball showdown by the stunning Aegean Sea! Brace yourself for a daily dose of thrilling competition, heart-pounding fitness, and unlimited fun under the sun.
The glittering blue waters of the Aegean will be your backdrop as you dive, spike, and serve your way to victory. Whether you're a seasoned pro or a beginner, this event is for you!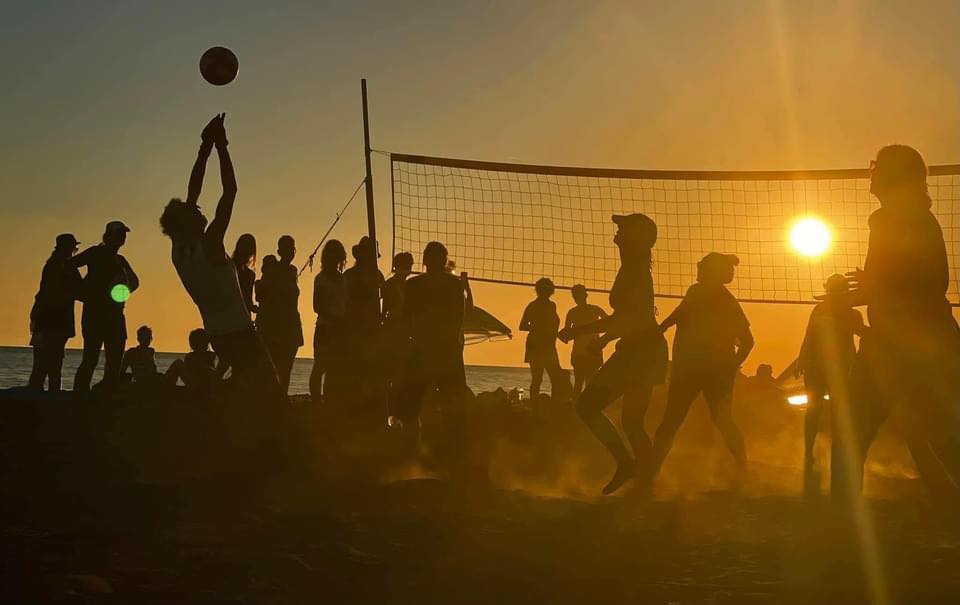 Mark your calendars! Starting from Monday, the 11th of September, this exciting event is taking place every day during the festival, right up until Wednesday, the 20th.
The venue? The Women's volleyball court – the last one you'll find on the beach. Our action-packed sessions run from 6.00pm-7.30pm.
Don't miss out on this healthy dose of fun and fitness!
Skala Women's Rock Group
One of Skala Eressos' most special traditions for women is the daily Skala Women's Rock Group. The Skala Women's Rock Group has established itself as a unique and magical experience, where women meet from all over the world and join together in this beautiful morning ritual of swimming to the rock (… and back!)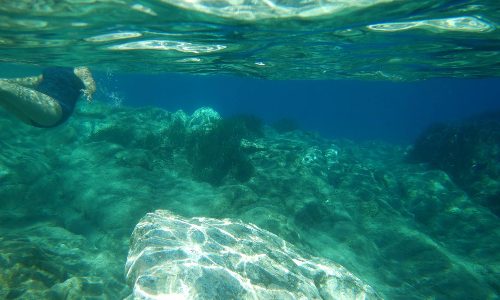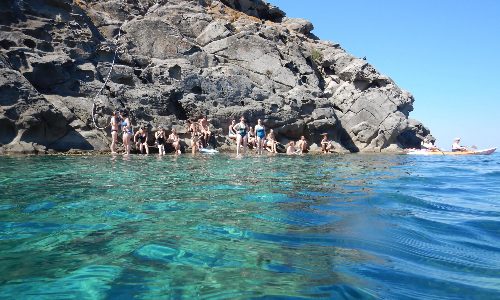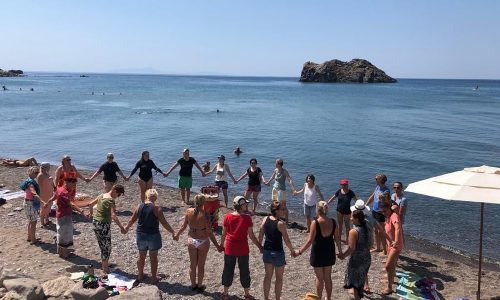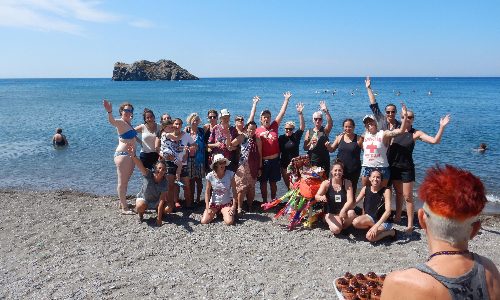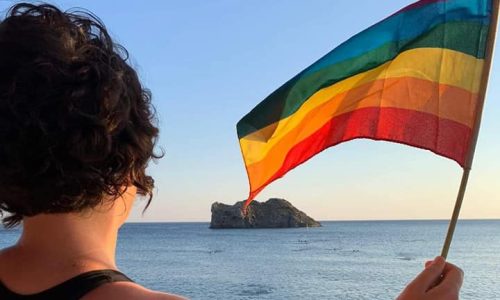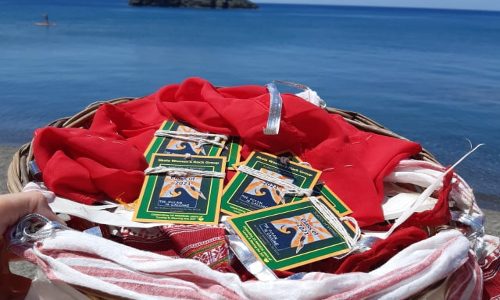 The swims to the rock take place from Ohana Saloon at 10.30am each morning  Monday to Friday (excluding Tuesday 19th September: see Dog Splash on the programme).
For some swimmers this is easy and enjoyable. For some it is a test of courage. For many it is an opportunity to overcome a personal fear, mark a turning point or set a personal milestone.
Since its inception, the Rock Group has raised many thousands of euros in support of all animal welfare here in Eressos and remain passionate to this cause.
All Women are welcome. This is a kayak supportive swim, followed by the School of Sappho ceremony of medals.
GaGa Animal Care Open Day!
The reason you do not see sick, injured and stray dogs and cats in Eressos, as you do in other places in Greece, is because of the many organisations working to feed, heal, house and rehome them.
GaGa Animal Care is our dog haven – run by Gerbien Fricke and a team of brilliant volunteers.
We offer you the opportunity to voyage deep into beautiful campos to meet our dogs, have puppy photo opportunities, maybe fall in love, and find out how you can help.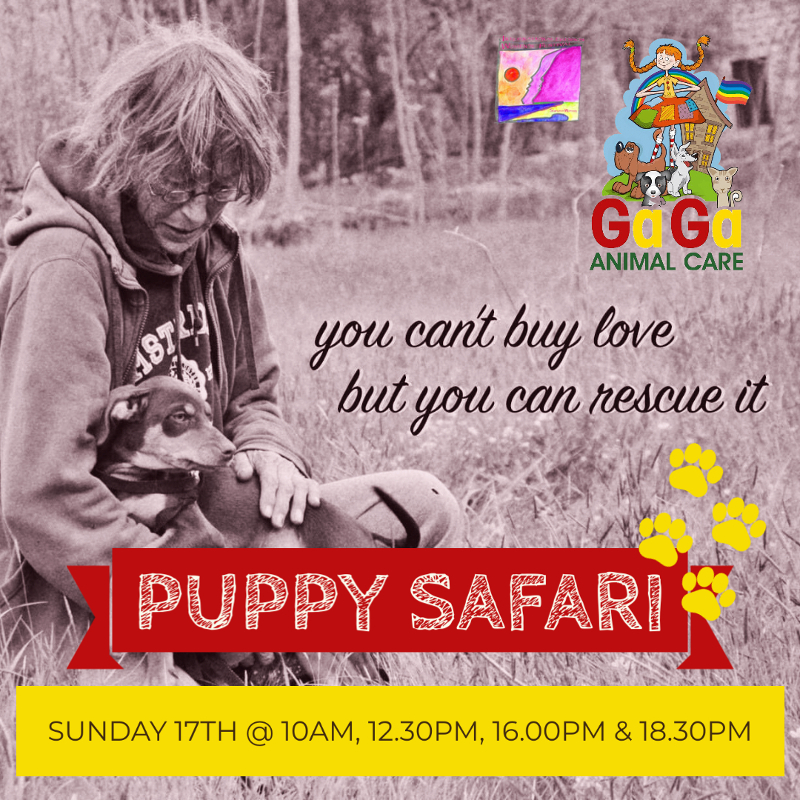 The Gaga Animal Care Open Day will take place on Sunday 17th September, and there are two ways to join:
Puppy Safari – There will be a minibus (8-seater) that takes off from the main parking by Doukakis supermarket at 10.00am, 12.30pm, 16.00pm, and 18.30pm. Sign-up for the minibus must be done no later than 2pm on 15th September. First come – first serve!
Sponsored Walk: There will also be a walk that sets off from outside the Sappho Travel Agency at 10.00am. Suitable footwear is required for the walk, and we ask that you take plenty of water with you. Distance to the Gaga land is approximately 3km, one way.
Donations to Gaga Animal Care will be requested, a minimum of €10 for the Puppy Safari return trip with minibus, and €5 if you decide to join the Sponsored Walk (it costs us €12 to feed one adult dog for a month, so we are immensely grateful for your generosity!).
Annual Women's Art Exhibition
This year we are proud to host the Women's Art Exhibition in the Sappho Women Office, located next to Sappho Estate Agency, which in 2023 also functions as the festival Info Spot.  
There will be a wide variety of work on display, some from established artists, some who are just setting out on their journey and others who are hobbyists; we welcome them all. 
Opening Women's Art Exhibition
Sept. 11th from 19.00pm to 23.00pm. 
The Gypsy Queens will delight and entertain you with  their eclectic mix of Gypsy, Klezmer and Eastern European music. A perfect accompaniment to the grand opening of our much loved annual art exhibition. 
The Gypsy Queens are: 
Nicki Glynn on Accordion & Heather Summers on Fiddle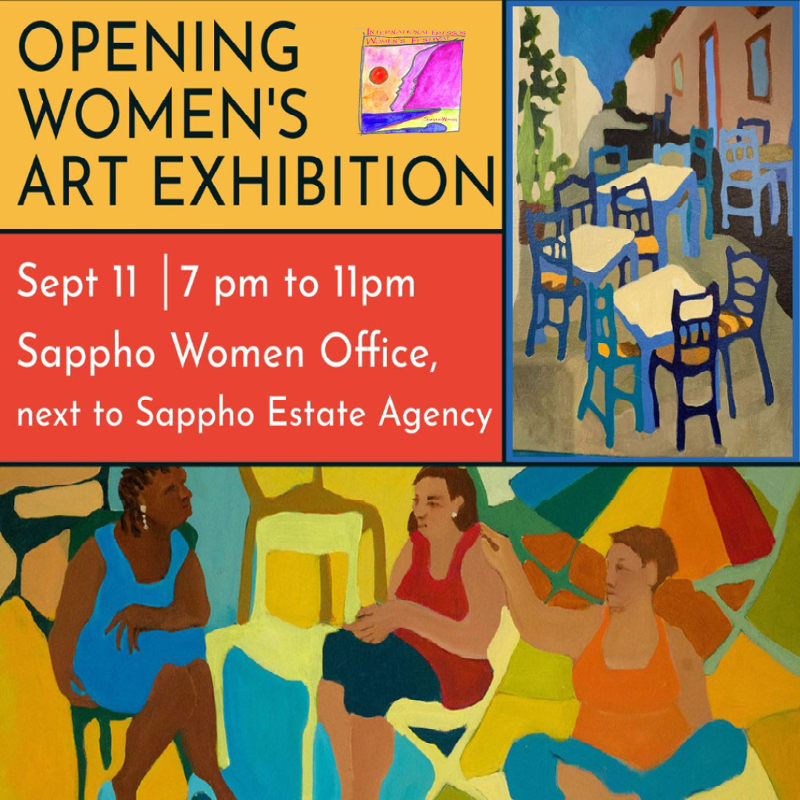 Women's Art Exhibition Opening Times
Daily from Tuesday 12th September, 11.00am – 13.00pm, and 19.30pm – 23.00pm, up to and including Wednesday 20th September.
We invite you to come and enjoy this space and the work on display. 
Credit: Art Work kindly shared with us by Hannah Thompson
https://www.artistatlarge.co.uk/
WOULD YOU LIKE TO PARTICIPATE TOO?
PLEASE SEND US YOUR APPLICATIONS FOR 2024