Based on our formal formation agreement, a summary of the company's objectives and means of achieving them are:
1) Support and promote the unity, solidarity, independence and well being of women in general and local women on the island of Lesvos in particular
2) Promote the material and spiritual empowerment of women and create funds to invest in local and regional women's groups and organisations.
3) Promote recreational, social and economic activities among women and stimulate activities aimed at the development of skills and talents of local and international women.
4) Enter into co-operation with like-minded social groups and women's organisations and businesses, in Greece and abroad
5) If our projects are implemented with financial assistance from third parties, we will play a monitoring, reporting, advisory and supportive role.
6) Raise awareness and promotion of our activities through media such as newspapers, radio, television and internet, on both national and international level, and through the use of a bi-lingual (Greek – English) website.
7) Leverage resources, including sponsorship and advertisement opportunities, which are used for funding and investing in local and regional women's initiatives, and finally
8) Organise the annual women's festival in September in the village of Skala Eressos, which from 31st May 2011 onward will be called "International Eressos Women's Festival".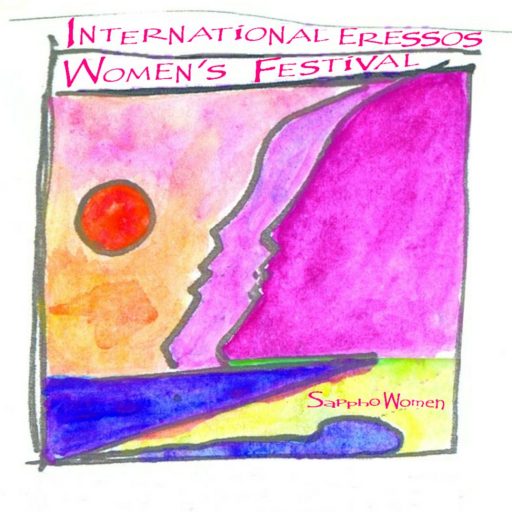 Our philosophy and main principles are:
a) We are dedicated to a committed partnership with all parts of the local community to bring together enthusiasts of all ages and walks of life, from all over Greece and Europe in particular, and the world in general and establish collaborative partnerships with donors, sponsors, and other organisations in order to achieve shared goals.
b) We are passionate about bringing together women from many different disciplines to share ideas and to inspire social partnerships
c) We embrace and encourage respect for diversity in our organisation and amongst our partners. We do not discriminate on the basis of race, religion, colour, sex, age, non-disqualifying physical or mental disability, national origin, sexual orientation, or any other basis covered by local law.