Sappho Travel is the local travel agency and main festival agent and can help you book your entire trip to the International Eressos Women's Festival.
They can arrange:
International flights
Domestic flights
Accommodation
Transfers
Access wristband to the festival
All flights to Lesvos Island are to Mytilene International Airport "Odysseas Elytis" (MJT). There are up to 5 flights available per day from Athens International Airport "Elefterios Venizelos" (ATH) to Mytilene. These Domestic Scheduled flights take just 50 minutes to reach Lesvos island. There are also several other Greek domestic airports that offer connections to Lesvos Island, such as Thessaloniki, Heraklion and Rhodes.
* AEGEAN AIR
* OLYMPIC AIR
* VOLOTEA
* ASTRA AIRLINES
* SKY EXPRESS
During summer there are also direct charter flights from a number of European countries.
These flight options can change so check in with each airline.
Amsterdam, Netherlands
* TRANSAVIA
* CORENDON
* TUIFLY
Munich, Germany & Vienna, Austria
* AIRBERLIN
Manchester, Birmingham & Gatwick, United Kingdom
* THOMAS COOK
Copenhagen, Denmark
* THOMAS COOK
You can travel to Lesvos Island by taking a ferry to the harbour of Mytilini. There are daily ferries leaving from Piraeus (West Athens) to Mytilini Harbour. Generally it's a relaxing and enjoyable trip and sailing along the coast of Lesvos and into Mytilini harbour at dawn is an experience you will always remember. The journey time on the ferries is usually 12 hours and is overnight. The ship leaves Piraeus in the evening and arrives in Mytilini early the next morning.
There are first class double, triple and quad cabins, as well as deck seats.
From Piraeus:
* HELLENIC SEAWAYS
* BLUE STAR FERRIES
From Kavala:
* HELLENIC SEAWAYS
You can reach the island of Lesvos from the Turkish town of Ayvalik. As ferry schedules may change without prior notice it is recommended that you contact the below agencies directly to ask them for the up-to- date schedule and availability of tickets.
* JALEM TOUR
* TURYOL S.S.
Tickets for journeys starting FROM Ayvalik TO Lesvos must be purchased through a Turkish travel agency. It is therefore unfortunately not possible for Sappho Travel to assist you with such requests.
From Mytilene it is a 1.5 hour drive West to Skala Eressos. You can book a festival transfer, take a taxi, rent a car or catch a bus.
FESTIVAL TRANSFERS (incl. taxi sharing)
We can advice you to pre-book your festival transfers for a few reasons.
1) Especially during the festival period in September it is common to share transfers with others, so you can also share the costs.
2) When you pre-book and pay for your transfers in advance it means that you know that there are no hidden costs or other surprises upon your arrival.
3) When you pre-book your transfers, the drivers can keep an eye out for delays in your flights, and in such event they will always wait for you, or to return at the time your flight is expected to arrive.
4) When you pre-book your transfers, you know that the driver is instructed to pick you up and to bring you to your destination. They know where you need to go and how to get there, which saves you the stress of having to explain this.
FESTIVAL BUS
A festival bus transfer will be available for most arrivals with direct charter flights, and it is recommended that you contact Sappho Travel for up-to-date information regarding exact dates and times that the festival bus will operate.
Diva Destinations (UK)

Travel Women (NL)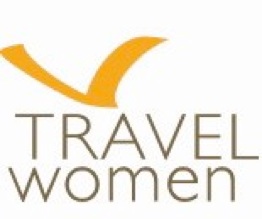 Fairlines (DE)

Teddy Travel (DE)