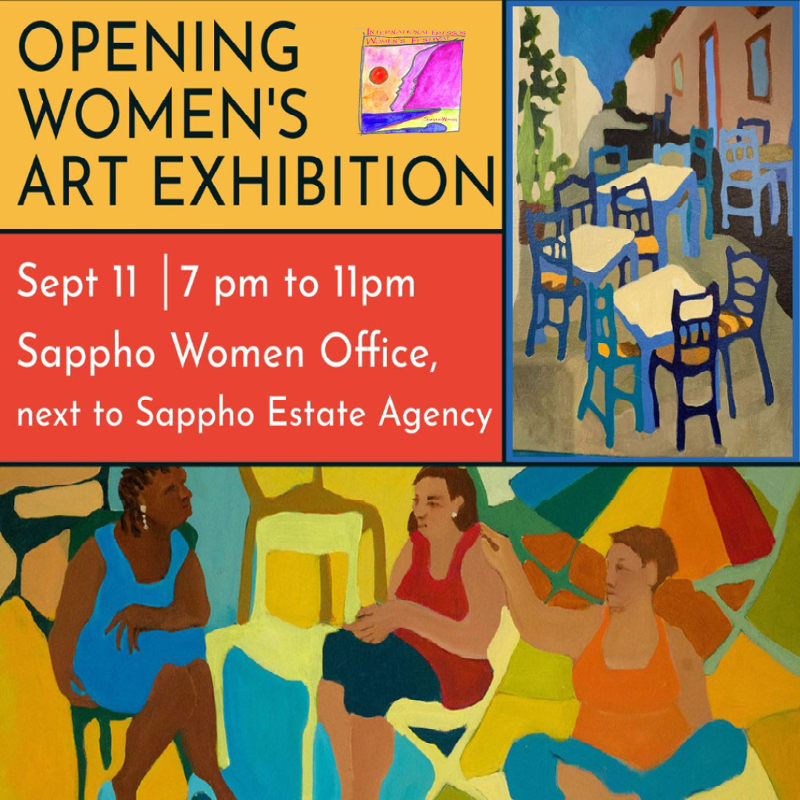 Come and join us for this much loved, annual event. We'll be exhibiting work by local artists and also by some of our visiting festival goers. There's a wide-range of mediums for you to enjoy.
There'll be complimentary drinks and nibbles, and a chance to meet the artists in person. This is always a special start to the festival.
The Gypsy Queens will delight and entertain you with their eclectic mix of Gypsy, Klezmer and Eastern European music. A perfect accompaniment to the grand opening of the art exhibition.
The Gypsy Queens are:
Nicki Glynn on Accordion & Heather Summers on Fiddle
Exhibiting Artists
Kath Hurley
Hannah Thompson
Robyn Rainbow
Gill Cook
Iris Boddinghaus
Tracy Gue
Debby Shapiro
Rosemary Storkey
Anja Heidenreich
Maria Constantelli
BeRn
Exhibition Opening Times
Daily from Tuesday 12th September, 11.00am – 13.00pm, and 19.30pm – 23.00pm, up to and including Wednesday 20th September
Credit: Art Work kindly shared with us by Hannah Thompson
https://www.artistatlarge.co.uk/