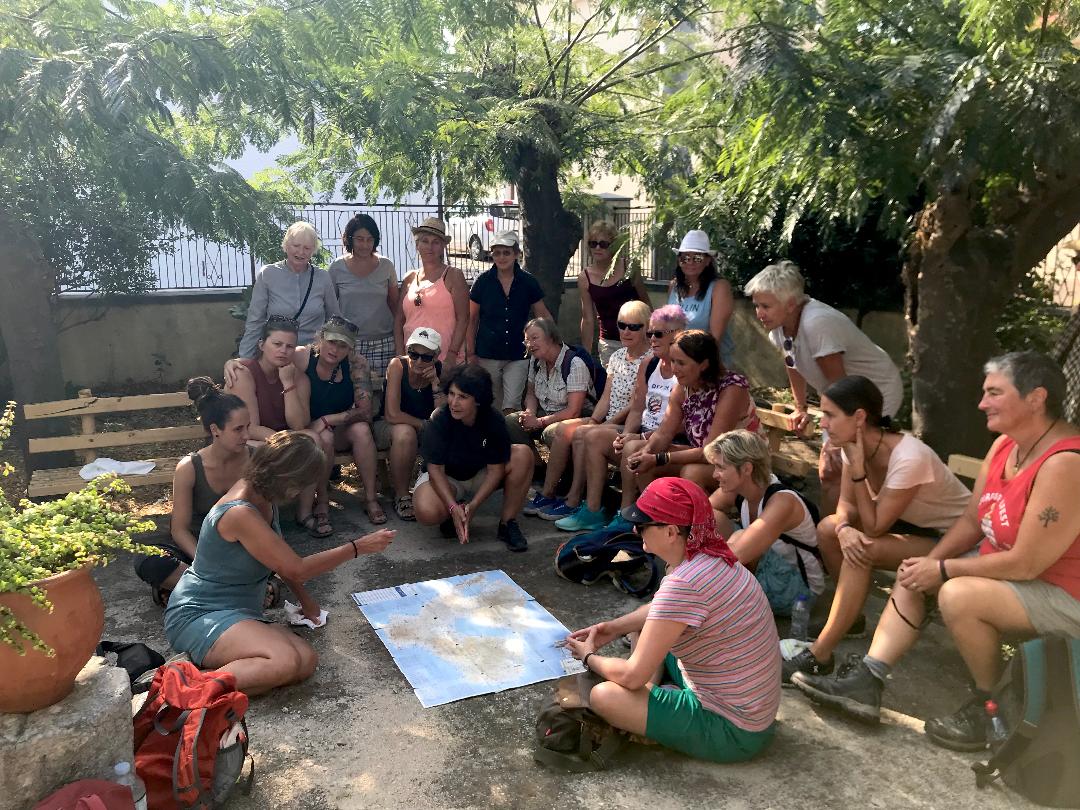 Tzeli Hadjidimitriou
Meet Outside Sappho Travel
'Walking in the Traces of Sappho '
Uniting the ancient history with the recent history, ways of living, tradition, lesbian history of Eressos and lots of poetry.
Donations will be requested from all participants, wristband holders will be discounted.
Tzeli Hadjidimitriou is an independent filmmaker, fine art photographer, and writer. She has published books in Greek and English, including her bestseller, A Girl's Guide to Lesbos. She has an expert understanding of Sappho's poetry and regularly works as a consultant for BBC television on programs about Sappho and Lesvos, the Greek island where both Tzeli and Sappho were born. She studied Direction of Photography for the cinema in Rome. She worked as a stage photographer, cameraman assistant, in Greek tv series and films, collaborating with almost all tv channels and major Greek directors and producers. Her films have been screened all over Europe and in October 2019 her documentary, "In search of Orpheus", won the Best Greek documentary award at AegeanDocs Film Festival.
She is the author of six photography books, and four guidebooks to the Greek islands. Her photography work is shown in museums and galleries in Greece and abroad (Athens, Venice, Istanbul, Paris, Beijing, Sydney, Rome).
She holds a degree in Economics from the University of Macedonia, Greece and a superior diploma as an official translator of the Italian Language.
Filmography
Sappho's Granddaughters (Festival award, International FF Ierapetra 2020)
Salt and Bread (Sound award, Docfest 2018)
In search of Orpheus (Best Greek documentary award, AegeanDocs 2019)
Mr. Dimitris and Mrs. Dimitroula 2019 (Streen award, Divine Queer Torino)
A land of silence 2019
Sappho singing 2020 (Best foreign short documentary, Queer International film festival Playa del Carmen, Mexico)