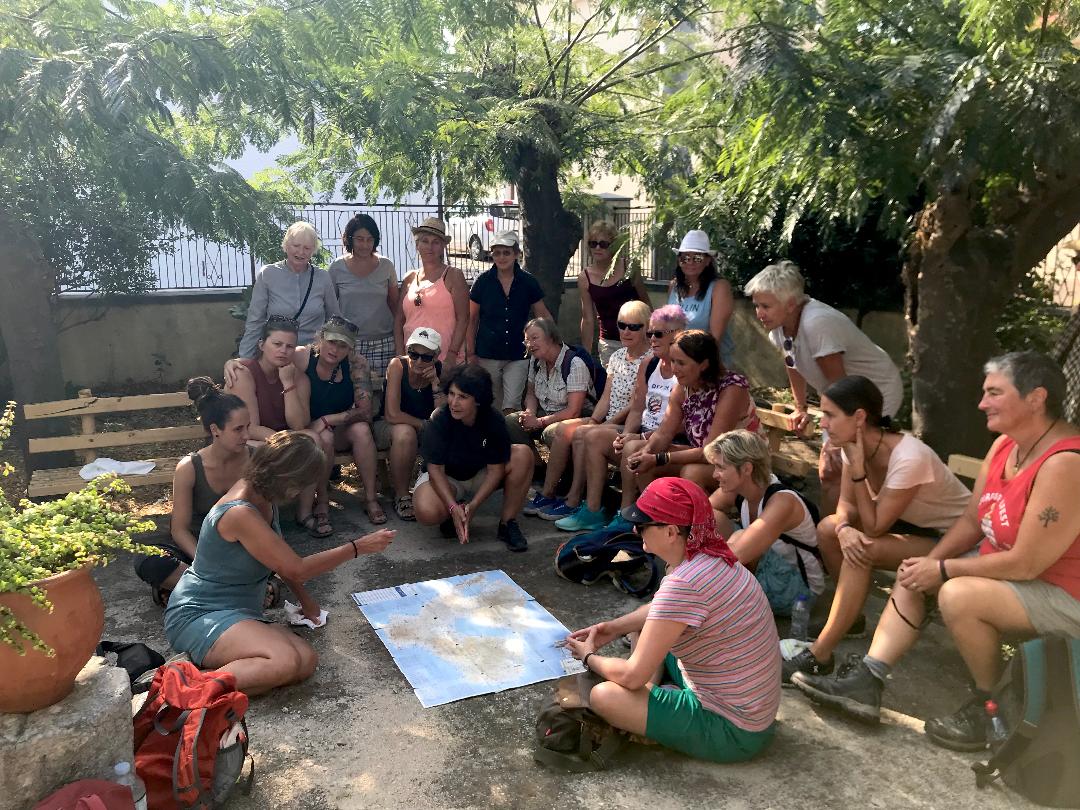 Tzeli Hadjidimitriou
Departure from Sappho Travel
"Walking in the Traces of Sappho"
If you want to know the herstory of lesvos there is only one guide. Tzeli … the author of the best selling Girls Guide to Lesvos and wonderful award winning film director of life in Lesvos and our own Herstory here.
The festival is again excited to announce that we have secured Tzeli to guide you through the ancient Acropolis of Skala Eressos and regale you with stories of ancient and modern times.
It's important that you wear comfortable shoes on this walk, and preferably also a hat. Please also make sure to bring water along with you.
Note: donations will be requested from all participants, wristband holders will be discounted.