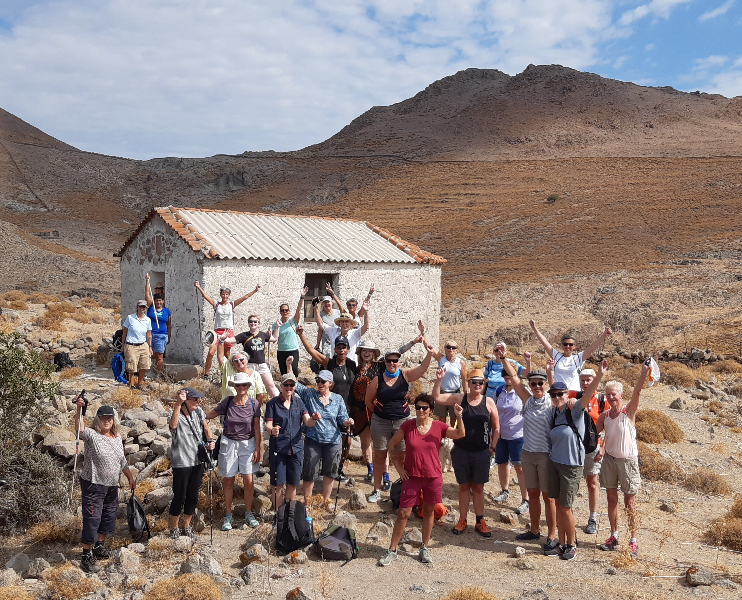 Helene & Anna-Britta
Departure from Sappho Travel (sign-up required)
Walk to Tavari – The success from 2021!
Many women had asked us for this walk and last year we did it. It`s a little bit more challenging walk. We walk from Skala Eressos along the coastline, over the mountains passing the village of Crousos to Tavari and to a well deserved lunch. The distance of this walk is 10km and the return to Skala Eressos is with taxi.
It's important that you wear comfortable shoes on this walk and bring water.
Sign up at the information desk latest 12pm Monday 19th. Priority will be given to wristband holders.
Come join us for a walk!
Anna-Britta and Helene are from Sweden. They came and fell in love with Skala Eressos and the surroundings many years ago. Since some years they live part time here. They want to show you something beyond the nice beach and the bars and to let you experience some of the lovely surroundings in the company of other women. As a bonus you get some exercise!
They say;
"Our aim is not only to present the place that we love, to walk and experience the beautiful landscape. For us it's also important that everyone feels included and that we all have a great time together so women go home with great memories and a smile on their face."