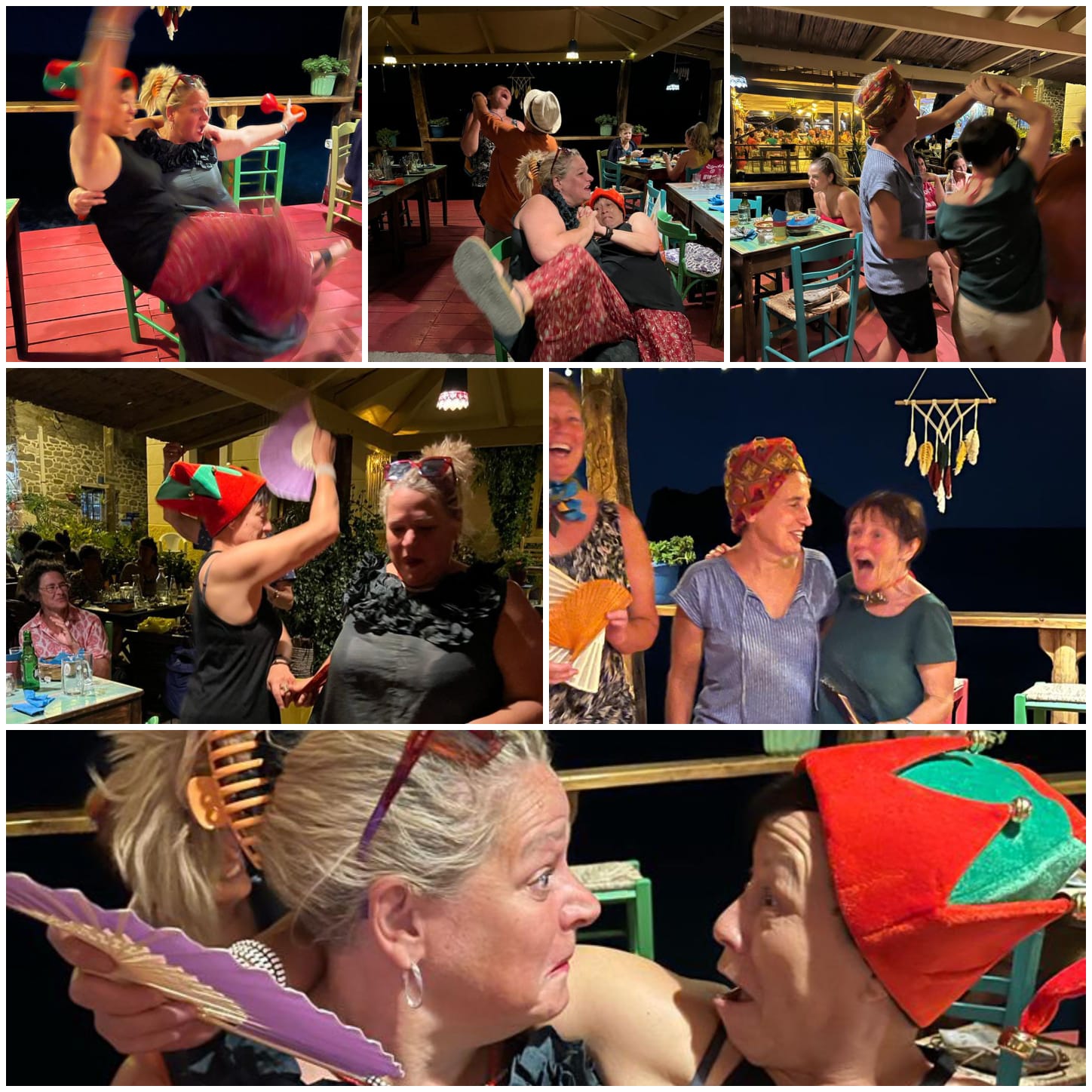 Dr. Hilary Ramsden
Tourist Board Conference Room
An enticing and unexpected cross between Strictly Come Dancing and a party game, MC-DO combines the glamour, passion and energy of any dance floor from Santiago to Skala with the excitement and tension of competing to be the last couple dancing!
Bring a partner or find one on the dancefloor, dress up or down, whether you can two-step or have two left feet take this opportunity to let your hair down, get your dancing shoes on and let your imagination and body go wild!
There will be prizes and fabulous music, of course!
Dr. (don't ask me about your bad back!) Hilary Ramsden has over 30 years of experience as a clown, teacher, director and researcher. She has performed in theatres, streets, festivals, bars and shops