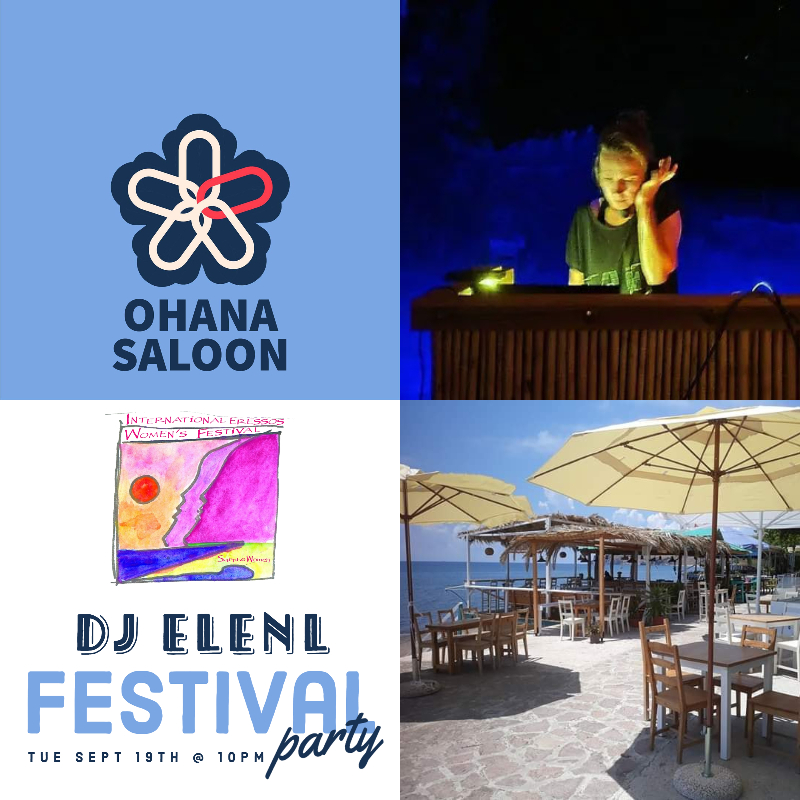 Ohana Saloon
Ohana Saloon, part of the Ohana Collective Lesbos, is a LGBTQ+ venue directly on the water edge of the stunning blue Aegean. As part of our philosophy we create spaces where you can feel comfortable in your authentic self and relax, eat and drink (and of course a dance) with your 'family'. Ohana means family in Hawaiian, it's our extended family. It's the people you live for, laugh with and love most!
We welcome you for a scrumptious breakfast or brunch as you join or contemplate joining the women's swim with the Rock Group every morning.
Throughout the day we will serve brunch, snacks and meals with coffee, teas and freshly squeezed juices.
You might want to pair your meal with one of our carefully selected local organic Greek wines or a beautiful exotic cocktail to suit our eclectic evening menu.
Expect dishes from around the world, with regular rotation to keep the menu fresh!
We are open throughout the year so come and join us out of season too, where we host cosy firelit evenings with warm winter food and great events like Queeraoke. Perhaps join us in our Women's Only and Trans friendly Ohana Rooms or hang with us and all our rescued farm animals on Ohana Ranch.
We look forward to meeting you!
DJ ElenL
Coming from Sydney/Athens, and now resident in Eressos, DJ ElenL has been organising events and regularly DJs at bars, clubs, beach parties for over two decades.
From Electronica to indie pop, punk or rock, including 80's 90's. Depends which way the wind blows!
See you on the dance-floor!