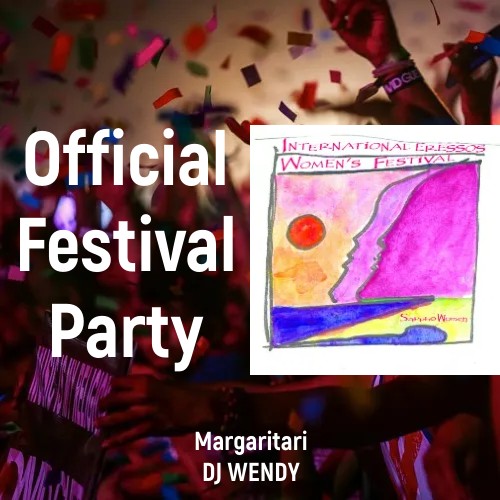 After movie screening of the iconic 'Rebel Dykes' at the open-air cinema Cine Sappho Magicnights, it is now time to party at Margaritari, with DJ WENDY at the decks!
Margaritari: Owned and operated by Jimmy and Haris from Greece, this venue offers a friendly and very warm welcome to everyone. Margaritari creates the most delicious fresh organic food, and they are well known for their incredible cakes, strudels, crepes & sweets. Of course these are all best enjoyed with a fresh brew of one of their special coffees, or of course a bubbly glass of prosecco! Geia Mas!
https://www.facebook.com/margaritarieressos
DJ WENDY: Wendy is the president of Sappho Women, and has been this festival's "chief volunteer" since 2004. She works tirelessly to further the organisation's mission and goals, and has an important advisory role with regards to the festival programme and event budgets. Her many years experience make her a festival all-rounder. She develops websites by day (incl. this one), and tonight you'll catch her DJing at Margaritari! It promises to be a very gay night indeed!
Wendy has a knack for playing tracks that people love to dance to, often spanning several decades. You may find yourself singing along to popular 80s and 90s tunes, but you could just as easily be boogieing to the best 70s disco hits, or you might even be twisting to some perfect oldies from the 60s! Depending on the mood of the crowd, anything is possible during her sets really. Just come along, and enjoy the ride!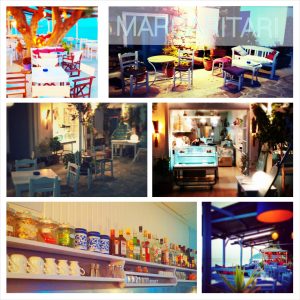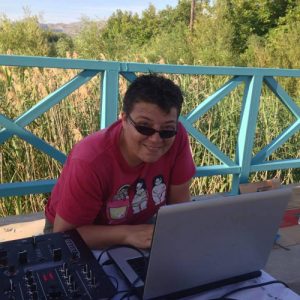 See you on the dance-floor!