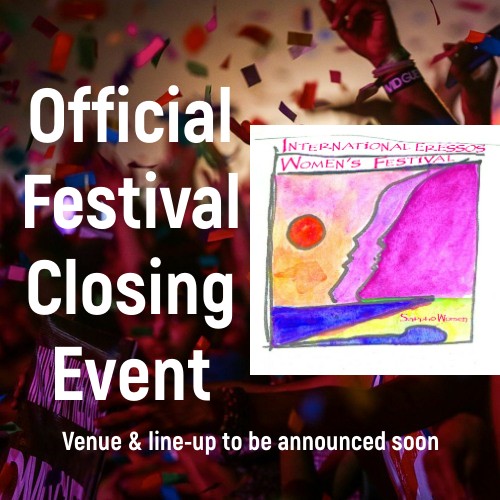 Tonight marks the end of the 2022 International Eressos Women's Festival. A night where we reflect on the past two weeks of activities, of laughter and of friendships. Traditionally a night full of performances and music, and this year will be no different. Make sure to check back very soon to see which of the local venues will be hosting the Official Festival Closing Party tonight, and which DJs will keep you dancing till the early hours!
We'll be posting further information as soon as possible. Until then, enjoy this:
See you on the dance-floor!