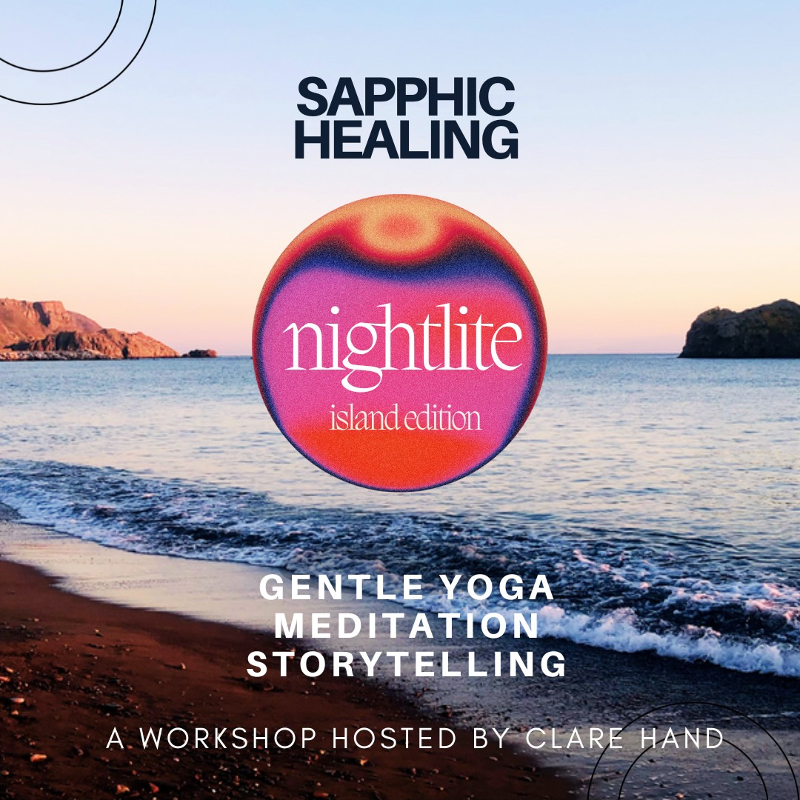 It's time for queer communities to connect in the bright light of day. First we'll dive into some gentle body unwinding, yoga & meditation. Then we gather together to reflect and share our queer stories.
This is about getting to know yourself & getting to know one another in a loving and deep community space.
Clare Hand travels the world writing about queer nightlife & activism – part time anyway – the rest of the time she lives & teaches yoga/bodywork/meditation on Lesvos.
Throughout the spring she hosted Nightlite at Glasshouse, a queer bar on Brick Lane – it was a beautiful, healing space.