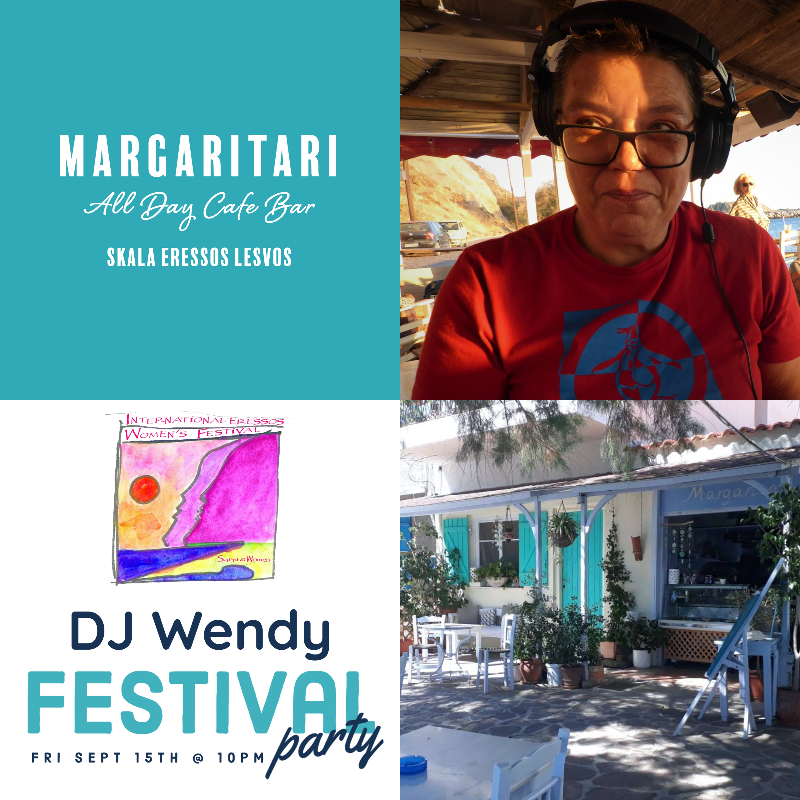 Margaritari 
Owned and operated by Jimmy and Haris from Greece, this venue offers a friendly and very warm welcome to everyone.
Margaritari creates the most delicious fresh organic food, and they are well known for their incredible cakes, strudels, crepes & sweets.
Of course these are all best enjoyed with a fresh brew of one of their special coffees, or of course a bubbly glass of prosecco!
Geia Mas!
https://www.facebook.com/margaritarieressos
DJ Wendy 
Wendy is the president of Sappho Women, and has been this festival's "chief volunteer" since 2004. She works tirelessly to further the organisation's mission and goals, and her many years experience make her a festival all-rounder. Tonight you'll catch her DJing at Margaritari! 
Sing along to popular 80s and 90s tunes, boogie to the best 70s disco hits, or twist to some perfect oldies from the 60s! Depending on the mood of the crowd, anything is possible, one thing is sure however … it promises to be a very gay night indeed!
See you on the dance-floor!