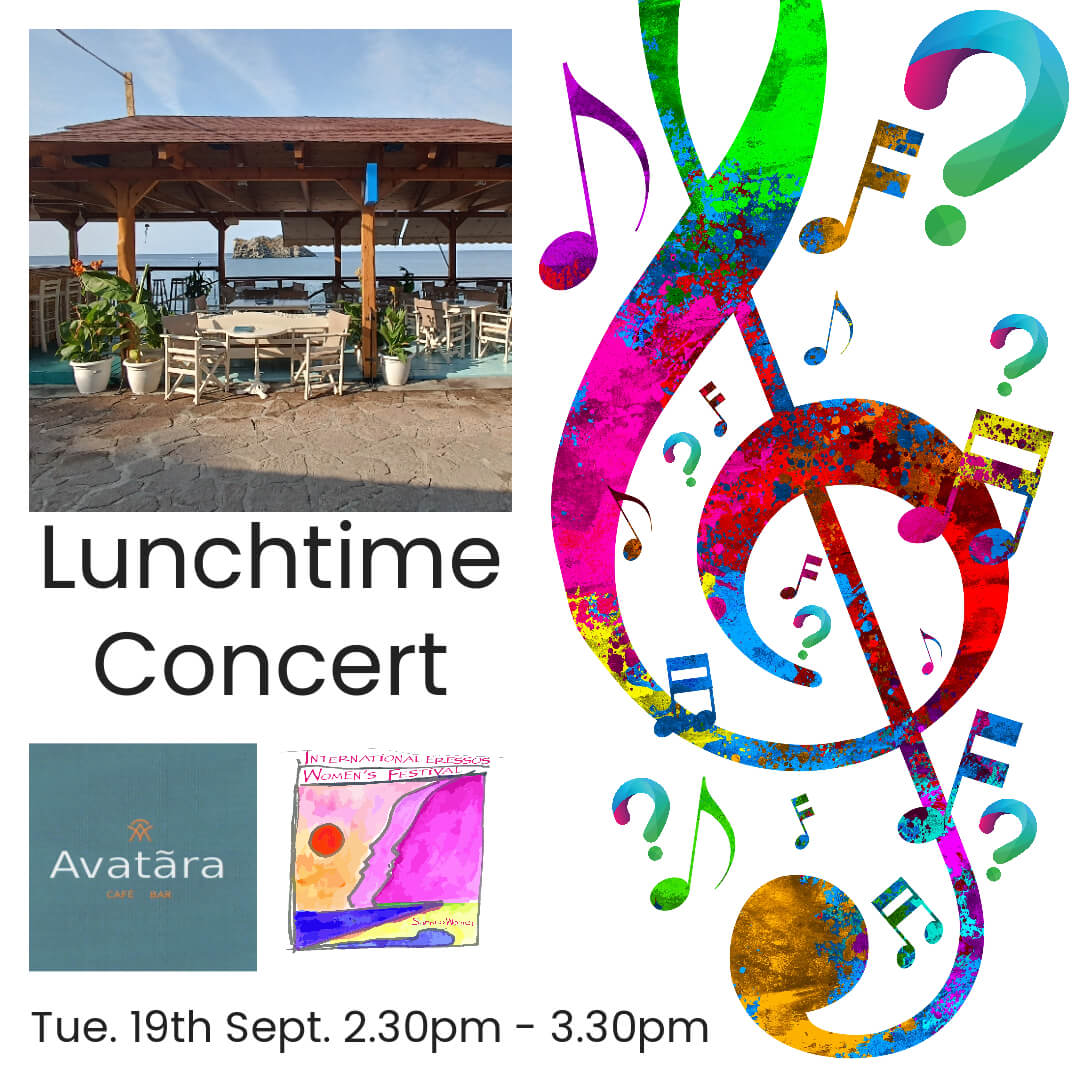 Avatara Cafe Bar
Vicky, a true business veteran in Skala Eressos, Greece, is the owner and operator of Avatara Cafe Bar. With an impressive track record of successful ventures, spanning 20+yrs, Vicky has previously owned and managed a series of popular establishments here in town, each leaving a mark in the local scene. Some of her past businesses include the bars Fuego, Roots, Agua, as well as her restaurant Vento.
Drawing from her wealth of experience and expertise, Vicky has transformed Avatara Cafe Bar into an enchanting venue that boasts one of the most breathtaking vistas of the sea, our imposing rock, and the other charming shops along the beachfront.
The cafe bar has become synonymous with a laid-back and relaxed atmosphere, making it the perfect destination for anyone in search of great food, refreshing drinks, and an overall enjoyable experience.
Throughout the summer season, Vicky arranges an array of live performances and DJs, adding an exciting and dynamic element to the already vibrant ambiance. Whether you're a local or a visitor, you're guaranteed an unforgettable time at Avatara!
Vicky's entrepreneurial journey in Skala Eressos, and her impressive portfolio of businesses, truly make Avatara a must-visit destination in Skala Eressos.
Today's lunchtime performing artist will be announced on the 19th September in the morning via our social media channels, make sure to follow us there!