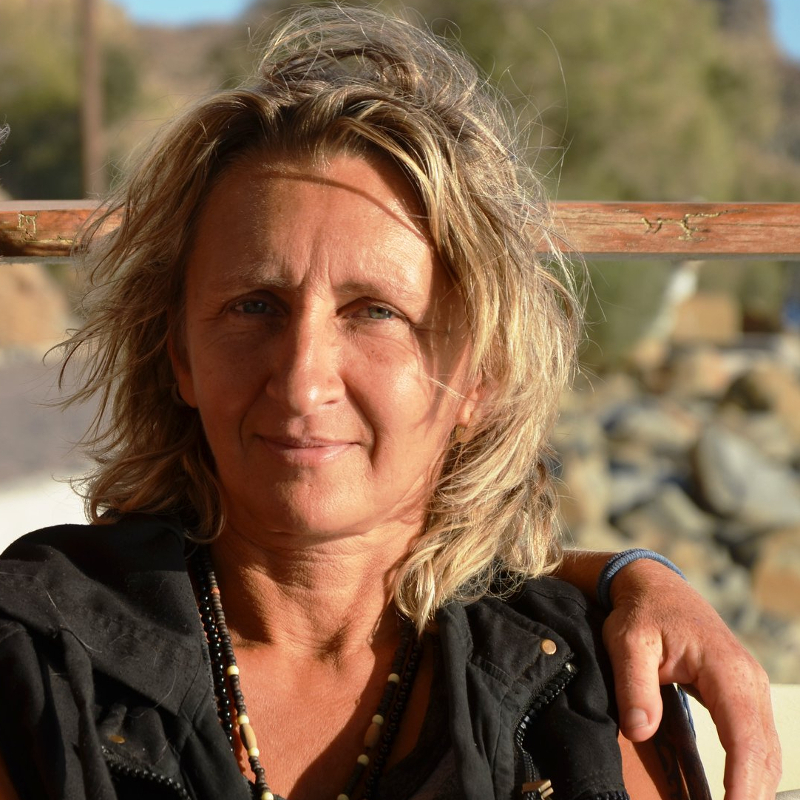 Gian has been living and teaching yoga in Eressos since 2009. Combing different yoga styles depending on the group and the students. In general, her classes are more energising and activating, like power yoga and yoga flow.
There will be 2 different types of yoga on offer from Gian during the festival. 'Light' yoga suitable for everyone including absolute beginners and a separate 'Active' yoga class, which will be aimed at those who would like a more rigorous session.
Gian says, 'the idea is mainly to have fun and enjoy a bit of stretching during the festival, it doesn't have to be too serious'
Please note, this event is FREE for wristband holders. Donation for non-wristband holders.