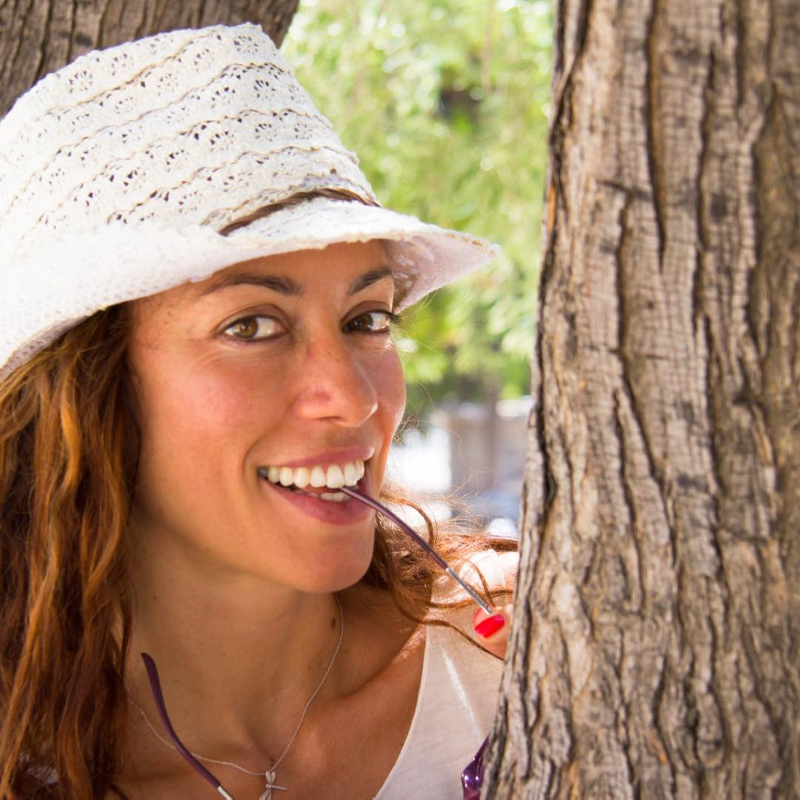 Agapi
Tourist Board Conference Room
I look forward to offering a dancing class where we can explore and learn different types of dances and have fun. In my first class, we will move our bodies to the rhythm of Swing and Charleston. In the second class, we will get in touch with various traditional Greek dances. I'm excited to have fun with you! There will be four classes in total, you are welcome to attend as many classes as you like. 
Agapi was born in Athens, with a rich blend of Ethiopian and Cypriot heritage flowing through her veins. From a young age, she discovered her love for dance and began her journey as a dancer. She pursued her education at the University of Dancing in Athens, where she graduated as a ballet and contemporary dance teacher. During her formative years, Agapi found herself captivated by the passionate art forms of flamenco and Argentine tango, nurturing a deep connection to these expressive dances. At the age of 25, fueled by her unwavering dedication, she made the life-changing decision to follow her true calling and immerse herself in the world of flamenco. She embarked on a transformative journey to Sevilla, Andalusia, where she honed her skills and embarked on a flourishing career as a flamenco teacher and dancer.
Today, Agapi is a devoted teacher who intertwines the realms of self development and dance. She embraces the profound impact that dance has on personal growth and empowerment, infusing her teaching with elements of self-discovery and personal transformation. With her diverse cultural background and extensive experience, Agapi brings a unique perspective to her students, guiding them to unlock their full potential.