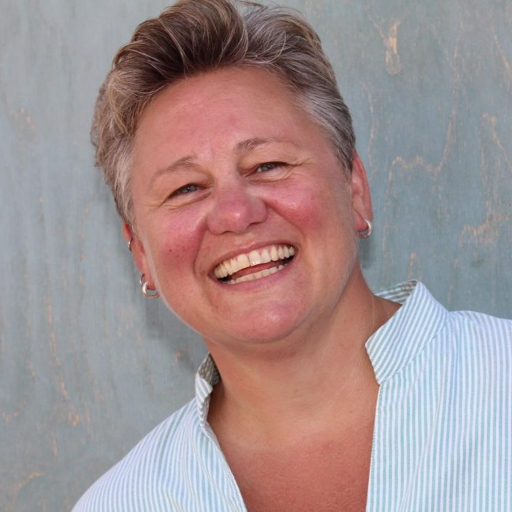 Lara A King is an award-winning comedian and improviser who has performed at prestigious venues across the UK including The Stand, The Comedy Store and The Leicester Square Theatre. She has written and produced three successful shows for The Edinburgh Festival, The Brighton Festival and The Women In Comedy Festival. She participated in the sold out 'Spreading The Love' tour with the UK's longest standing all-female improvisation troupe, The Short and Girlie Show and after a national tour of the UK's most eminent theatres with highly acclaimed cabaret trio 'Fascinating Aida', she is often recognised as 'the wee fella on the drum' in their globally viral YouTube sensation "Cheap Flights" with over 8 million views. She is the co-founder of LaughQuake: the global incentive to encourage the production of positive energy through laughter, and as curator and MC of her own 'Token Bloke' comedy night she is heralded as 'one of the best comperes on the circuit.'
Using a combination of improvisation exercises and theatrical techniques, Lara developed a programme in Humourology: training and mentoring adults and children to build confidence and self esteem, improve personal impact and develop strong leadership skills through comedy and improvisation. Lara has delivered courses to The Kings Fund, The Leadership Academy and The British Psychological Society as well as working with Business Schools all over the world and global giants such as Accenture, Deloitte and Adecco as an Associate Trainer for pioneering communication and personal impact coaching company Dramatic Resources where she currently officiates their Women's Leadership Programme for Cisco.
Throughout the pandemic Lara has continued to design, develop and deliver programmes online to empower professionals to engage, connect, build relationship and rapport and to create a powerful impact and maintain a passionate and memorable presence in a virtual medium.
The festival has enjoyed Lara's workshops for the last six years and previous participants have said:
"After this workshop, I didn't take the smile off my face for the rest of the week…" "Left feeling energised, happy, actually funnier and with a handful of new friends…"
"Lara makes everyone feel so comfortable and for a couple of hours I was lost in laughter. Nothing else mattered…."
Good humour isn't all about cracking jokes and slipping on banana skins, it's a sense of calm confidence, self belief and connection that resides in all of us and we need it now more than ever. Spend a couple of hours playing, laughing, storytelling and discovering your funny bones with award winning comedian, global coach and leading humourologist Lara A King and leave feeling refreshed, positive and revitalised: with a spring in your step and a smile on your face.
"As essential to the festival as suncream and souvlaki"