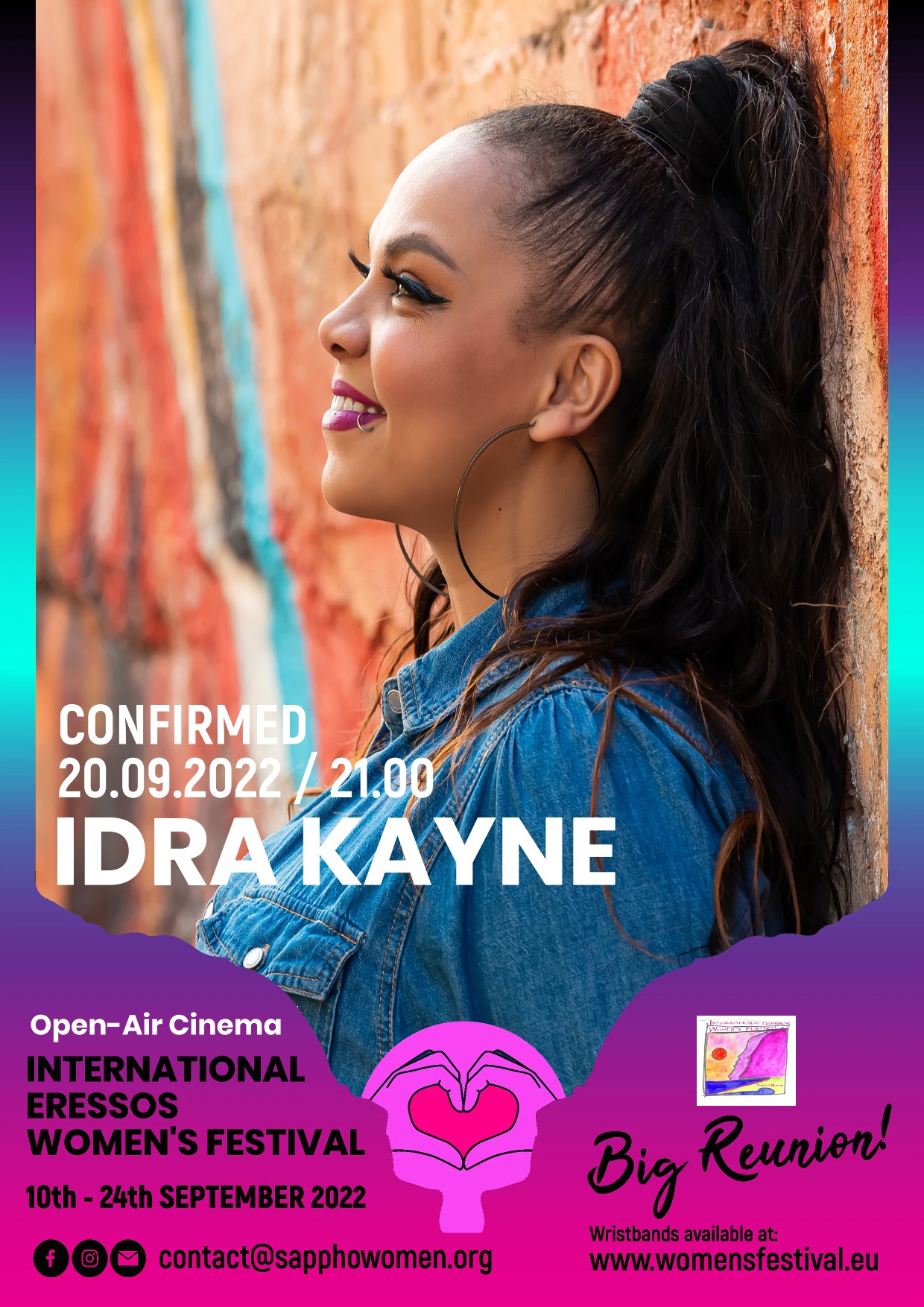 Idra Kayne is definitely the revelation of our country's (Greece!) soul funk scene. With a wonderfully complete voice, and with such a lively stage presence, the stage is simply made for her.
Idra was born and raised in Athens by a Ugandan father and a Greek mother, she has had 15 years of studies in dance (classical ballet and jazz), in vocals (with Neni Zappa, while in 2007 she graduated from the Vocal Art Academy), with singing, composition, orchestration and beatbox seminars in Rotterdam, within the framework of the European Roots & Routes Association.
She has been involved in music professionally since 2000, when she started her live performances in important music scenes in Athens and Thessaloniki.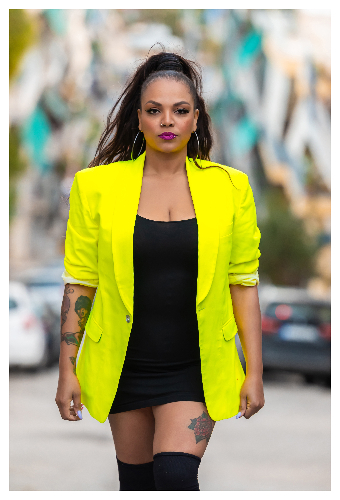 In 2007, she appeared as a support act for DeLa Soul at the "Meet The Streets" festival as part of the European program "Roots & Routes" and from 2008 until today she has collaborated with many artists on record and in live performances.
In 2011, her first album "Don't Walk Away" (MINOS EMI) was released, with the self-titled first single selected as the song of the quarter by Jumping Fish. The second single "Love Love Love" was released in June 2012 with a video clip shot in Athens and L.A.
In 2012, as part of the Jumping Fish Festival, she opened the concert of The Heavy and Imam Baildi in Technopolis, in April 2013 she participates as the opening act in the concert of Hannah Williams at the FUZZ Club and in the Nouvelle Vague Days of the Pepper radio station, while in the summer in 2013 she had her first big concert in Garden of the Music Palace.
From November 2016 to March 2017, she appeared on the Piraeus Coast alongside Giorgos Dalaras, Yiannis Kotsiras, Lavrentis Mahairitsa and Yiannis Zouganelis and took part in the recording of the song "Ypnovatis" by Lavrentis Mahairitsa.
In January 2017 she was chosen as the opening act of Incognito at Gazarte and in June of the same year she returned to Kipos tou Megaros with the project "If I were a boy".
In November 2017 she released her long-awaited second album entitled "MicDrop" (MINOS EMI) produced by Dimitris Nassios a.k.a Quasamodo, with 10 original compositions including two surprise collaborations with the British rapper Coppa and Panos Mouzourakis.
She has also been involved in theater since 2011 with participation in the operetta "Daughter of the Storm" (2011), in the musicals RENT (2012), FAME (2013), ANNIE (2013), PRISCILLA (2014), SWEET CHARITY (2016). She has also appeared in several television series, by Giorgos Kapoutzidis "National Greece", in the series "Mother's cake" by Riga-Apostolos and in the film by Argyris Papadimitropoulos "Monday".
"Her voice has an impressive depth, the ideal soul grotto of a 'black' diva. She could be one of the girls in Dreamgirls, Bill Condon's film that brilliantly depicts the music industry of the 60s in America."
Source: www.lifo.gr