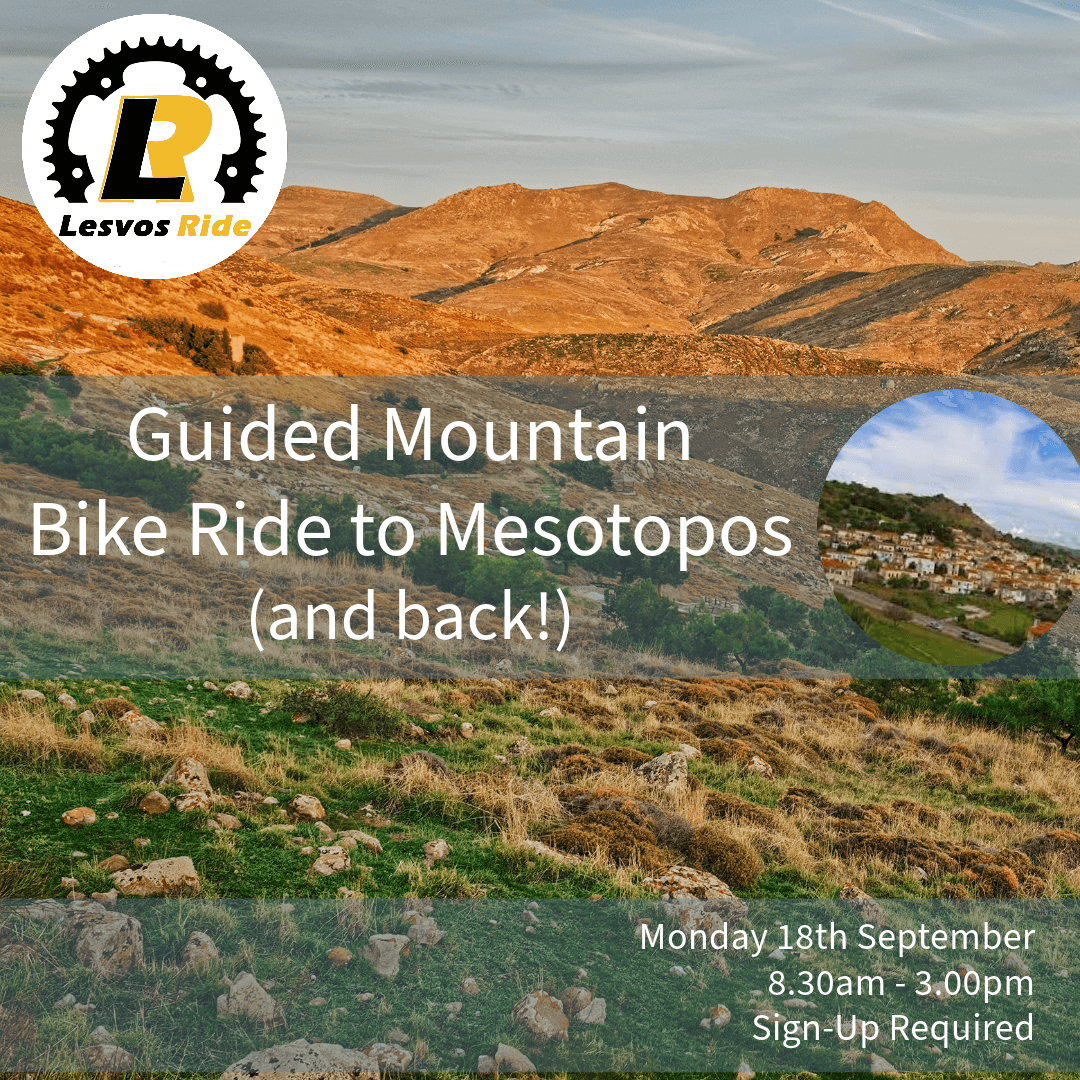 Rosie & Rebecca
Departure from Sappho Travel
Sappho Women in association with Lesvos Ride (https://lesvosride.gr ) are offering an exceptional bike trip.
Join your experienced guides Rosie and Rebecca on this spectacular cycle ride on the tarmac road heading toward Mesotopos. We will follow the tarmac road which is lined with olive groves and traditional stone dwellings. Eventually we leave the road and join a track where you will enjoy spectacular views. Not for the faint hearted, this trail is tough! The road is rough, the climbs and descents are long, but the scenery is breathtaking. We will make a reasonably early start to avoid cycling during the hottest part of the day and arrive in Mesotopos for coffee and a snack.
The total distance of this trip is approximately 34km.
When we get back to Eressos, it's just a short climb up to the village square for a well-earned lunch in one of the tavernas.
Start time: Assemble in front of the Sappho Travel office 08:30am. Arrive in Mesotopos sometime around 10.30am – 11.00am for refuelling. We will then set off for the return journey and arrive back in Eressos village for lunch. Bikes need to be returned to Sappho Travel by 3pm.
Please call in to Sappho Travel Office to sign up and pay for this trip BEFORE 12.30pm on Saturday 16th September.
Bike and helmet hire is €25 for wristband holders and €32 for non-wristband holders.
You will pay for your own snacks and lunch.
Please ensure you wear suitable clothing and take plenty of water.
*Please note: An excellent level of fitness and cycling proficiency is necessary to enjoy this trip safely*