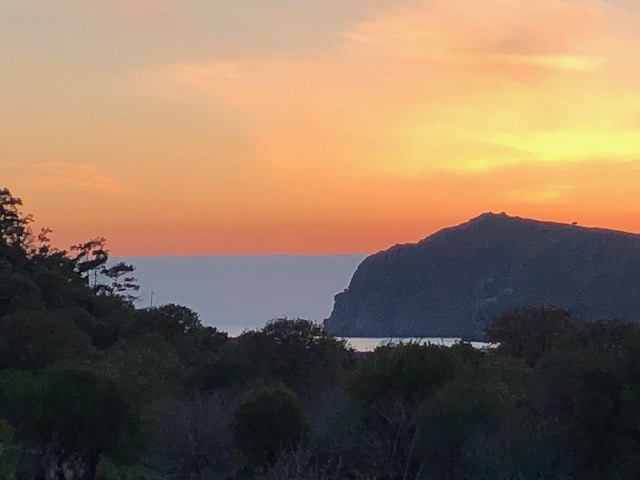 The Full Moon Blessing Ceremony with Ahandra and Natalie will take place on Saturday September 10th from 6pm to 8pm and on Sunday September 11th from 10am to 4pm there will the Sacred Site Activation day trip, for which you are kindly asked to register at Sappho Travel as a boat will need to be chartered.
For both days the meeting point is Avatara.
Since the dawn of ancient earth tribes, women have convened in sacred sites – locations with powerful energy centers – to gather their collective energies in harmony with the cyclical phases of the moon, nature and life, and unlock their full potential. On the commencement of the International Eressos Women's Festival, we will follow this sacred lineage of oracles, creators, mystics, healers, lovers, poets, muses, priestesses, and amazons.
The next day of ritual and ceremony begins with a maiden boat ride to a very special Eressian ancient site– for connection to nature, each other and self – after the empowering full moon activation – to accelerate healing, enhance life experience and reclaim the intimate essence of your own creative, spiritual, sensual and sexual powers – right here in the magical womb of Lesvos!
Facilitators:
Ahandra Bielefeld is a visionary mystic, psychic, oracle, energy worker, mentor and a psychomotor therapist. Her focus is on empowering women through esoteric work, especially at sacred sites, and pioneering inter-dimensional relations for the future. www.trancevision.dk reactivated with new layout during September.
Natalie Zeituny is a consciousness architect, clairvoyant, energy healer, mystic, creator of EnsoulmentTM and international speaker. She dedicates her life to innovative ventures that facilitate personal, social, and planetary transformation. www.nataliezeituny.com
* Donations will be well received.
* For the Full Moon Blessing Ceremony, bring a small flashlight, good shoes, a shawl or sweater.
* For Sacred Site Activation day trip, bring beverages, snacks, towel, beach shoes, sun hat and sweatshirt . It's a full day of adventure with rest built into ritual.
* Seating is limited to charter boat capacity on the 11th.
Got questions?
WhatsApp Natalie at +972.54.692.0240 or email ahandra@ahandra.com