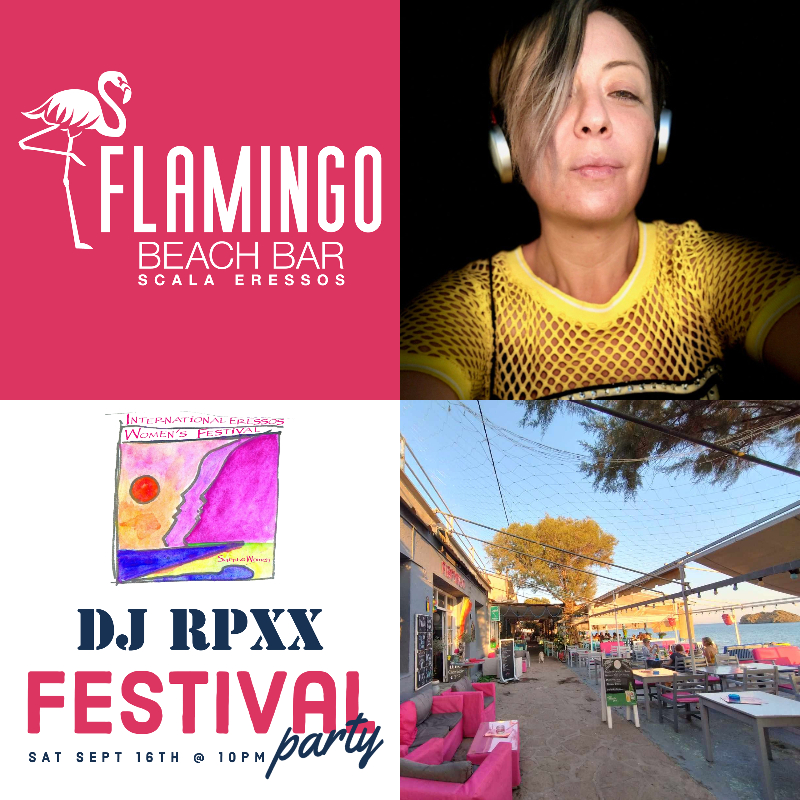 Flamingo Beach Bar
Jo, Anita & the team welcome you to Flamingos!
This is our fifth year running the bar and our number one goal is to make everyone feel very much a part of the Flamingo family. We pride ourselves on our warm welcome, friendly staff, great food, extensive cocktail menu and of course, our fantastic location.
Climb just a few steps down from our wooden terrace and you'll find yourself on the beach. Order some drinks and we'll bring them down for you. We've even been known to swim out to sea with your orders so you can cool off in the crystal clear Aegean. 
Whether you're popping by for an ice-cold drink or staying for some of our delicious food (our pizzas are world famous….almost) we want you to feel completely relaxed and at home. 
During the festival, keep an eye on our programme, there'll be a wide variety of events and activities for you to enjoy, from live concerts to quality international DJs, and much, much more. ALL are very welcome to join us. 
Enjoy your festival!
Flamingo Beach Bar on Facebook
DJ RPXX
DJ and co-founder of Ladypoof DJs regularly plays dance floors in the Netherlands, Sydney, Australia, Lesvos, Greece and across the UK.
Her music is indie-finable house music embracing the melodic to the deep and dirty. Music is her passion and the queer dance floor her joy.
See you on the dance-floor!