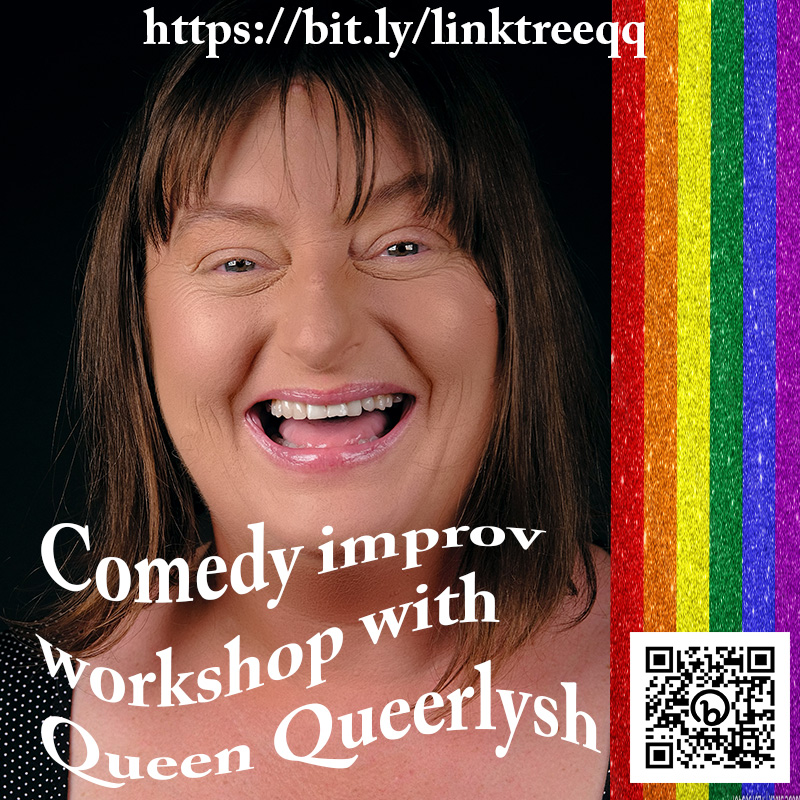 Ginny EP
Tourist Board Conference Room
The short-form improv workshop offers a transformative experience aimed at building confidence and fostering a sense of community. Participants will learn to think on their feet, engage in spontaneous storytelling, and create memorable characters and dialogue in the moment.
This improv session, led by qualified facilitator, writer and performer Queen Queerlysh, who has been doing improv for 10 years. She promotes skill development and hilarity. The improv workshop is ideal for self-improvement, confidence, and creative spontaneity through short-form interactive games.
Confidence and Self-Esteem: Improv challenges players out of their comfort zones, enabling them to trust their instincts and ideas.
Develop Valuable Skills: Participants will improve their performance and humorous timing, obtaining a toolset for life and work.
Create a Positive Connection: The programme creates a friendly and inclusive environment where participants may meet individuals with similar interests and hobbies.
Enhance Mental Well-being: Improv may relieve stress and inspire creativity, improving mental health and attitude.
Experience Unique Live Theatre: Actors' spontaneous decisions define improv performances, making each show unique and interesting.
Authentic Listening and Support: Improv encourages true listening and cooperation.
About Ginny
Queen Queerlysh (she/her), aka Ginny E-P from the UK. An MC, entrepreneur and founder of QueerlYsh international arts community. She is a comedian, an improv geek, a writer, music lover with 10+ years of performance experience. QQ advocates for LGBTQI+ and disability rights.