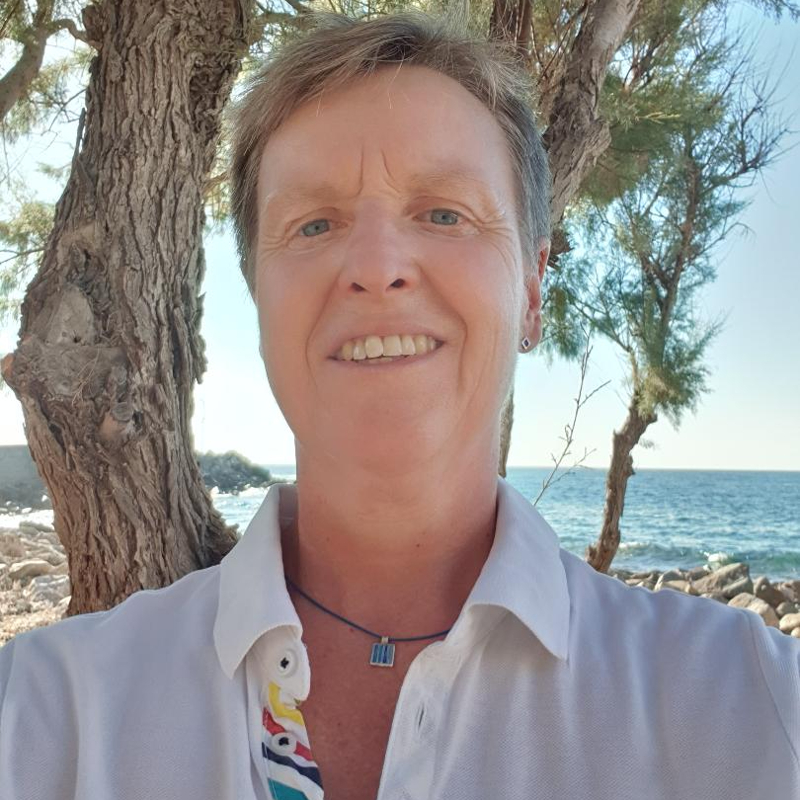 Andrea Kredel
Tourist Board Conference Room
Undoubtedly facing a major change in life might cause trouble and stress. But change can also be a chance, not only a challenge or a problem that needs to be solved.
Therefore in this years workshop we will talk about the common process of changes. Nothing spectacular, but maybe something to be aware of.
During this workshop we also will explore your personal way of change(s) so far. And we will talk about some aspects that might help you to go through your actual change process in an easier way to make sure that it is YOUR personal change.
Andrea Kredel
Andrea Kredel is one of those women who decided to live on the beautiful island of Lesvos. In September 2018 she had spent her first holidays on this island.
After returning in August 2020 and in spring 2021 she made up her mind for this change in her life. Before and during this period of life she worked in a German Development Bank in Frankfurt as IT-Consultant and in IT-project management focused on Mindfulness, Stress Management, Burn Out Prevention and Resilience
In 2022 she moved over from Germany to Lesvos, definitely a major change in her life. Still in a process of settling down and organising life with her 3 cats and 1 dog she likes to share her experience and knowledge with those who really would like to improve their quality of life and take responsibility for this improvement.