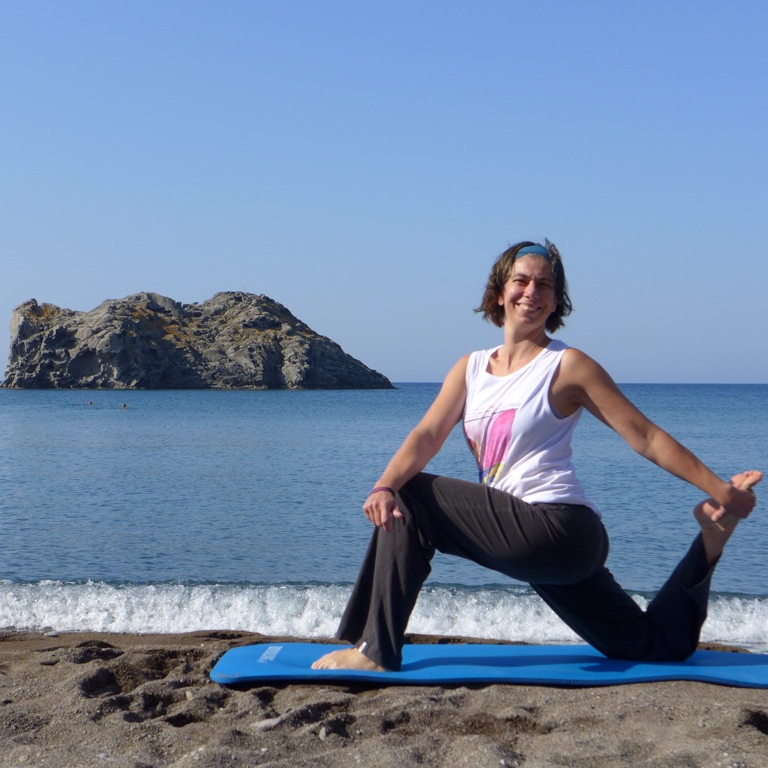 Esther Engels
Beach in front of Avatara
Join Esther for a revitalising Morning Workout on the beautiful beach in front of Avatara! Start your day with a combination of stretching and muscle strengthening to keep you energised and tension-free throughout the day.
Esther comes with a wealth of experience as a professional sports instructor, having worked in the first women's fitness center in Berlin, "Außer Atem," during the 90s. With two decades of teaching under her belt, she has honed her expertise in various exercise techniques.
Her specialised exercises to combat back pain are exceptionally effective, ensuring you leave Skala Eressos free from any muscle tensions you may have arrived with. Whether you're a fitness enthusiast or a beginner, Esther's workout session promises to cater to all levels, leaving you feeling refreshed and ready to make the most of your time in our beautiful village.
Don't miss this opportunity to start your day right and embrace the natural beauty of Skala Eressos, while taking care of your body and well-being with Esther's guidance.