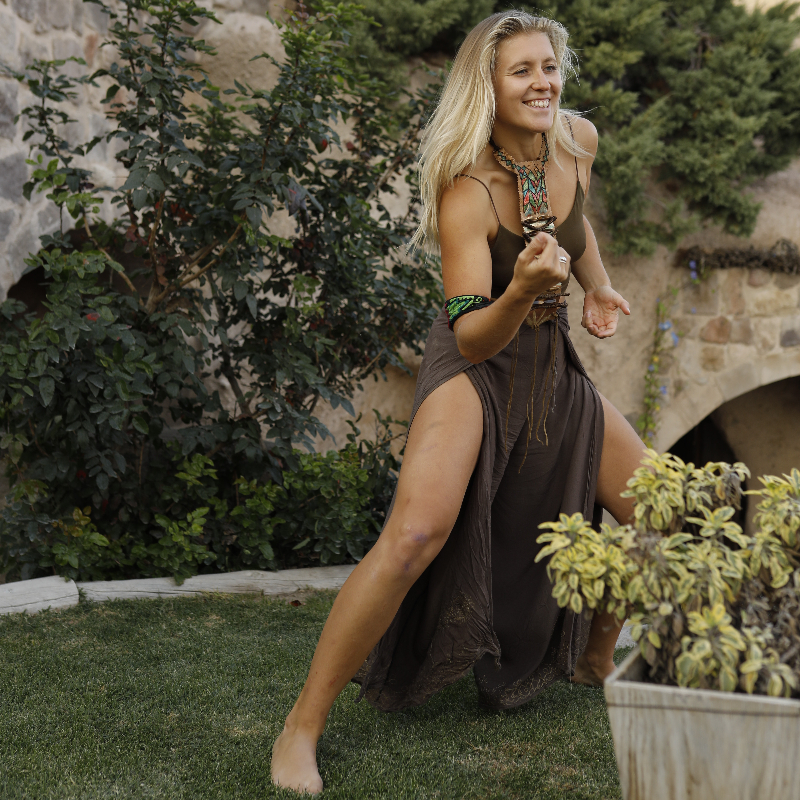 Clare Hand
Tourist Board Conference Room
Good morning to every muscle, bone & tendon in your beautiful body. Using a gentle, flowing combination of yoga, animal flow, jiu-jitsu & meditation we will sweep away the night – and allow our minds & bodies to settle into the full presence and power of the day.
All levels welcome. First time on a yoga mat to advanced, these flows meet the body where it is.
* Donation will be requested
* Discount wristband holders
Clare has been based in Lesvos for the last 3 years – a qualified personal trainer and yoga instructor, she trains various communities on the island. For the rest of the year she travels, learning different techniques of bodywork and healing from teachers around the world.