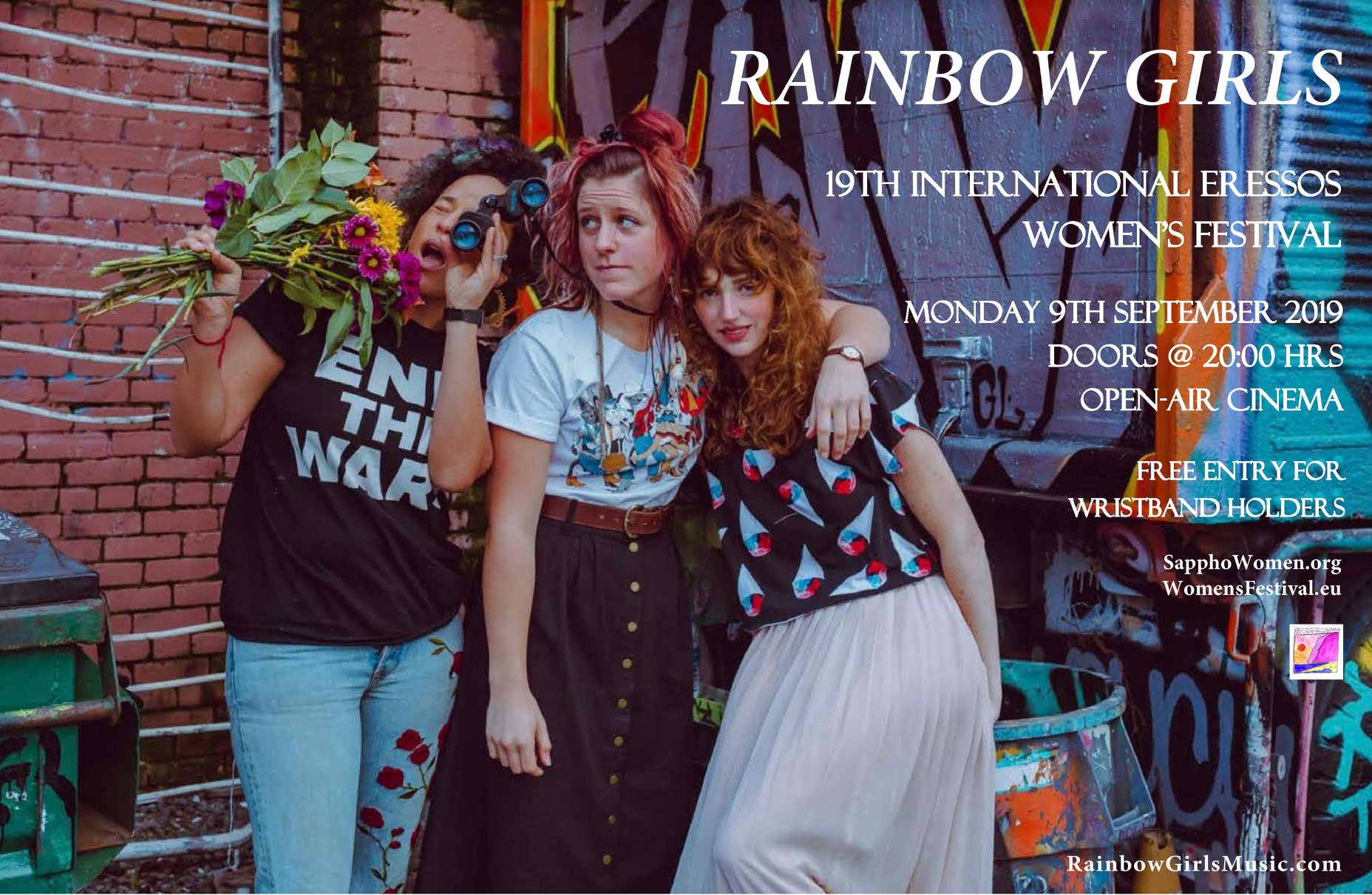 SAPPHO WOMEN are proud and excited to present The Rainbow Girls!
The Rainbow Girls are an eclectic folk trio hailing from California. Combining soul-touching harmonies with varitextured instrumentals they create an engaging and emotionally moving live performance.
The Rainbow Girls have mastered and perform with an amazing array of instruments. They describe their sound as folk, American blues, gypsy- folk and rock & roll.
They have spread their musical wings across the U.S.A and Europe and now, for the first time, will be performing live at the International Women's Festival. Absolutely not to be missed! FREE entrance for wristband holders. Wristbands are available in our online shop. Many thanks indeed to
Maria Gavriel
from
Aumkara Apartments and Studios
(Skala Eressos) for support with sponsorship for this event.