Kelly Bennett

Don't miss this sexy, indie rock performer.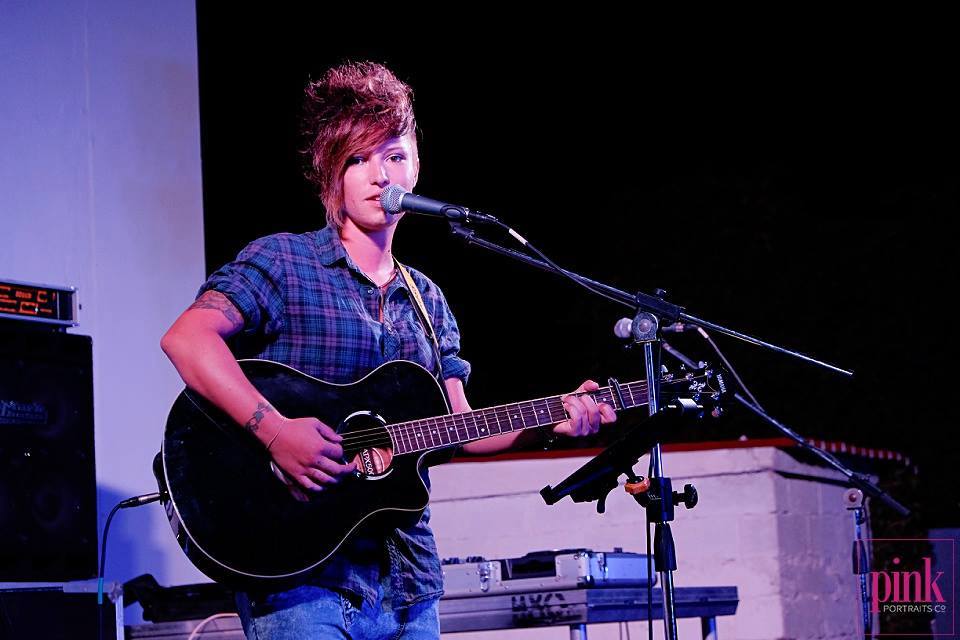 Tracey Chapman meets Pink and Buddy Holly.

Kelly is an upcoming acoustic vocalist from Brighton in the UK. With her husky vocals and her quirky hair you can expect a sexy, indie rock performance. We like to think that we 'discovered' her. Well, we most certainly found her right here on the island, singing for the summer. 
Kelly first came to Eressos in 2015 with her girl as the in-house entertainer for the Aeolian Village, part of the Neilson Group of hotels. 
She sang, played guitar and entertained the guests all summer with her rock ballads and outrageous. Then Kelly caught the eye of the local bars who booked her to perform there too. We snapped her up to play at the opening night of the 2015 Women's Festival, hosted the Eressos for Animal Fundraiser and did some fantastic sunset concerts. 
"Eressos is a totally addictive, friendly place. You will always be treated as a local, from the sunny beaches to the mouth watering cocktails – the whole package just makes for the best holiday. " 
What's cool about the festival?  With the festival you will never find a dull moment with the jam-packed schedule from the opening concert to the fashion show, I made life-lasting memories and friends from around the globe 
Favourite bar? All of the bars are equally superb from Zorba to Parasol to Belleville –  they are all uniquely brilliant in their own way. My heart will always be at Flamingo and the beautiful staff and great live music, fun and entertainment they have all summer.
Best Food?  I could eat out every meal the food is so fresh and unique. My personal favourite  would have to be BelleVille, whether it's a breakfast hangover cure to a candlelit romance the hospitality is top service.
The 23 year old singer/songwriter was influenced by Tracey Chapman, Pink and Buddy Holly.
"I started out playing guitar in school and from then on I was hooked. I no longer only sung in the shower, with the encouragement from my grandparents I took to the stage."
With her quirky style and her funky hair you expect nothing a bit of country folk rock, which works well with her husky vocals.
Kelly has been an original artist for the last 6 years performing all over the South East with her 12 string acoustic guitar featuring on radio based in Brighton and the open mic singing competition were she got to the grand final.
She now works alongside 'Downtown Artists' based in Soho, who are her management and production team.
 Kelly is currently working in studios with her new material for iTunes. Music has always inspired her and she loves to sing about life experiences that others can relate to, this year Kelly has focused on her dream to release an album, you can find Kelly's music on YouTube, soundcloud and her fan page on Facebook.
This year Kelly is back to sing for us again! You can catch her at the opening night, or at sunset concerts in Skala Eressos.