When:
15th September 2018 @ 9:00 pm – 10:30 pm
Europe/Athens Timezone
2018-09-15T21:00:00+03:00
2018-09-15T22:30:00+03:00
Where:
Cine Sappho Magicnights

Contact:
Sappho Women
+302253052140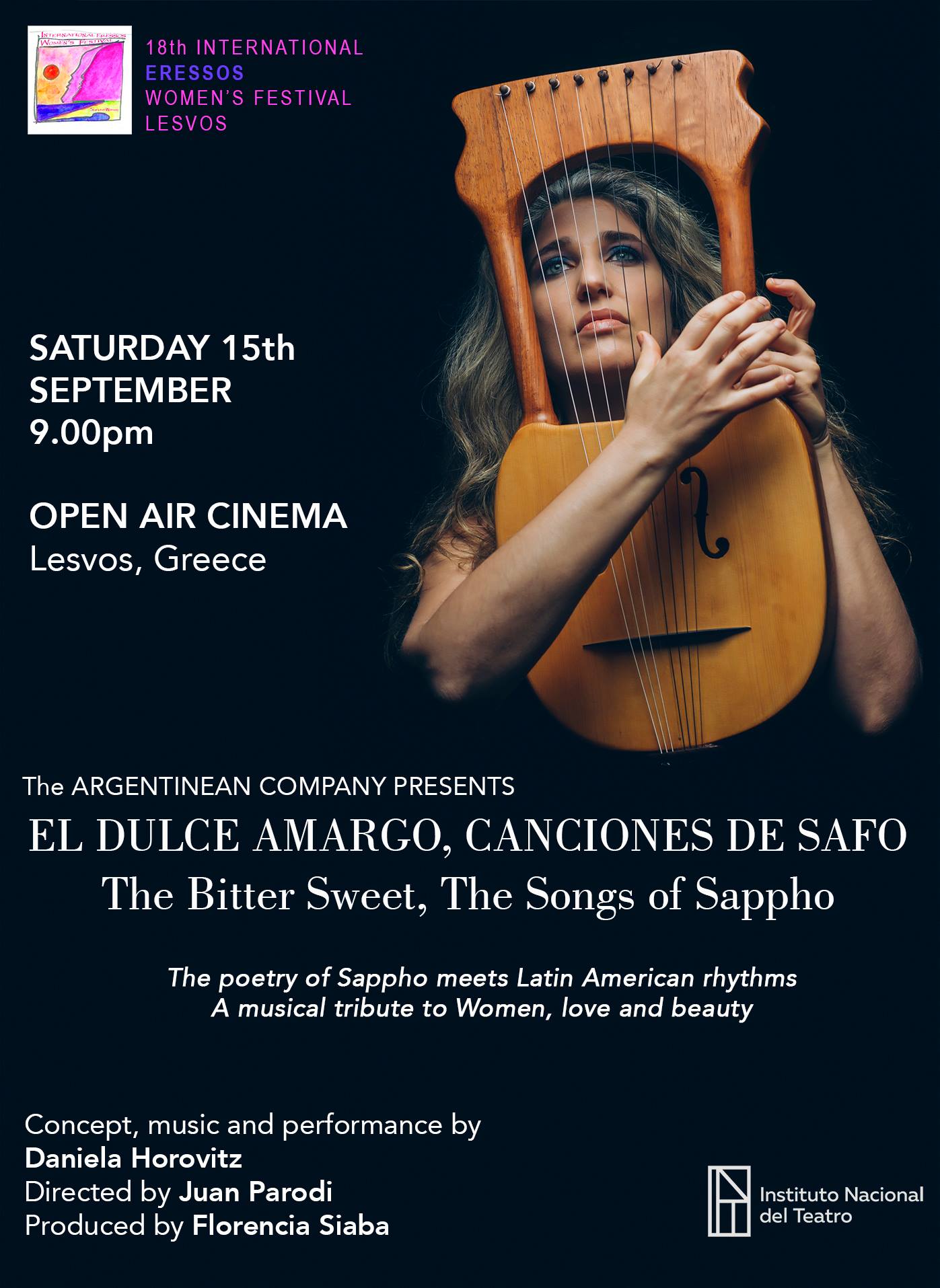 El Dulce Amargo, Canciones de Safo

The poetry of Sappho meets Latin American rhythms. A musical tribute to Women, love and beauty

Concept, music and performance by Daniela Horovitz. Artistic collaboration by Juan Parodi.
Daniela, who composed the original music also sings the poems of 'Sappho de Lesbos' accompanied by her guitar, lyre and piano. She alternates music, singing and poetry on a contemporary style in her effort to convey the same feeling of the verses that were sang by the Greek poet around 2600 years ago.
Sappho, an unmatched poet, was the first woman to sing her more intimate emotions in a direct and profound way, without unnecessary solemnity. This made her work contemporary and universal. The bittersweet travels from the songs and the theatrical release thru opposite emotions:
The passion, the ire, jealousy, the nature, the friendship, the devotion, and love as Sappho conceived it: Personal and intimate.
The bittersweet, Gluku-pikron in Greek, is a word Sappho coined to portrait the double edge of love. "I was looking for you and arrived, and have refreshed my soul that was burning of your absence" Sappho de Lesbos.