When:
17th September 2018 @ 10:00 am – 2:00 pm
Europe/Athens Timezone
2018-09-17T10:00:00+03:00
2018-09-17T14:00:00+03:00
Where:
Skala Eressos Town Hall

Contact:
Sappho Women
+302253052140
This workshop is a resin/mixed media workshop. Besides learning how to work with resin, the participants will also be taught on how to make photo transfer, how to use acrylic paint, how to create micro mosaics with up-cycled objects, and how to create collage art with different prints/photo images.
I provide all the tools and materials, but the participants are also encouraged to bring any personal object/image if they wish to incorporate them into their art pieces. We will be making hanging art pieces, jewellery, scrap book cover, depending on each person's preference.
The workshops run from 10 am to 2pm every day during the festival. Walk-ins are welcome. Price/person is 25 euros with the wrist band.
See more of Tunde's work at https://www.facebook.com/UniArttStudio
Number of participants
Minimum 1, maximum 10
What is included?
Everything is included in the price; instruction, materials and tools.
Time and Location
The workshops run from 10-2 at the Town Hall
How to book? 
Sign up at the info desk at Sappho Travel
Tunde Hidvegi Bio
Tunde Hidvegi, a native of Hungary, creates resin art and unique jewellery, which she calls wearable art, with found objects from all around the world. She calls the process up-cycling, rather than recycling. Up-cycling is a process whereby one takes old objects and recycles them into something of more value than their original worth. By creating two-dimensional surface designs and adding elements of relief sculpture to finish off each composition, somehow she arranges each quirky objects so naturally that things like watches, pearls, old china, wood and doll body–parts look as though they were made this way originally.
Tunde has been doing mixed media art for over 25 years, and now her work can be seen at U.S. galleries, as well as in buildings, churches and in private homes in Virginia, USA and Europe. Although her degree is in music, she has always been connected to the visual arts. She started creating art after her child was born. She collected bits of ceramics, broken dishes, watches and odd objects anywhere she travelled and through her family and friends. Soon, these objects found their place in her mixed media art pieces. She would like to share her talents with people who are interested in this form of art, because she believes that by creating art, each person expresses his/her individuality and creativity. This must be nurtured and developed for personal fulfilment and also for the benefit of the greater community.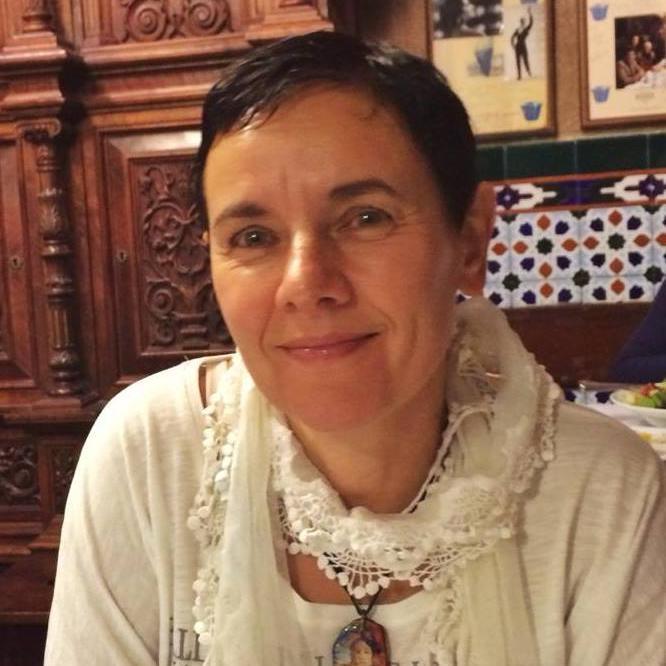 Resin
Resin is an epoxy substance. It consists of two parts, the resin and the hardener. The two parts are mixed together in a ratio of 1 to 1. After thorough mixing, the clear liquid is poured over art work such as collage, photographs, paintings, and mosaics. Depending on the temperature, the resin cures to touch in about 8 hours. The finished art piece is coated in a beautiful, glass-like, hardened epoxy.
Epoxy resin is used in various arts/crafts. Jewellers use it to make unique pieces of jewellery. Photographers use resin to enhance and protect their pictures. Mosaic artists sometimes substitute traditional grout for resin.