When:
20th September 2019 @ 8:00 pm – 8:30 pm
Europe/Athens Timezone
2019-09-20T20:00:00+03:00
2019-09-20T20:30:00+03:00
And now for something completely different …
HACK & BACKSHIT GO CAVING (IN THE NETHER REGIONS.)
A PUPPETRY PERFORMANCE WITH A TWIST!
In this quirkily surreal tale, DIY (Dyke-It-Yourself) experts and enthusiasts, Hack & Bashit, are summoned by mysterious female forces from afar. A mystical Greek beetle leads the pair on a journey across Europe to the isle of Lesvos and to a vulvic cave of mythical proportions where DIY tasks await. Hack & Bashit create a half-hour animated world of hope and humour combining puppetry projections, performance and some delightfully live music.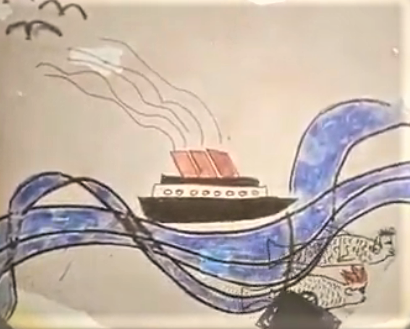 Hilary Ramsden
Hilary is a clown, researcher and lecturer in physical and visual theatre, street arts, rebel clown and a Dr. of Walking. She was a member of internationally acclaimed lesbian-feminist Siren Theatre Company and later co-artistic director of Walk & Squawk for 14 years in Michigan, USA. She was a co-founder of the Clandestine Insurgent Rebel Clown Army (C.I.R.C.A), wearing red noses for revolution.
She is currently Senior Lecturer in Drama and Performance at the University of South Wales in Cardiff, UK and very happy to once more be a part of this wonderful festival.
Sarah Green
Sarah has a passion for storytelling with puppetry and all things a little bonkers yet deep and meaningful.
She has worked on her own puppet shows and collaborated with other artists and musicians on puppetry performances, making both small scale and larger puppets and sets.