Pioneering Women Adventure
Sacred Sites & Flower of Life Intensive
September 22nd & 23rd, 2021
Following the full moon celebration inspired by Sappho and her kind, join Ahandra and Tia for an in person live exploration of the ancient mythos of Unitarian re+emergence of the sacred feminine through the power of sisterhood.
This in person 2-day retreat is for all pioneering sisters with the heart of an adventurer who are ready to explore the sublime passion and beauty that is the sisterhood of Sappho.
During this very special excursion you will receive the keys, some held secret for millennia, to unlock your passion and know a deep inner trust which will awaken your visions, intuition and psychic abilities.
If you've been craving a deeper connection with your life purpose, are ready to release what hinders you, claim the magic that is earth healing, embody the empowerment of the sisterhood that is needed to meet Sappho, claim your divinely held space for this intensive today!
Day 1: Explore and Experience Sacred Sites in the area of Eressos
Many sacred sites are reactivated and serve as portals for amazing energetic transmissions. These very special transmissions awaken the power to reconnect with 
The sense of freedom within the genuine goodwill, support and love of your

Sisters
Departure Point: Sappho Travel

Departure Time: 9 am

Lunch Break: flexible

Return to Departure Point: flexible, not later than 7pm
Day 2: Ocean Cruise Excursion from Eressos to Panagia Krifti (Mary in Hiding)
During this very special journey, crafted with you in mind, we will
Visit caves (some of which are hidden)

Enjoy the waters of a small hot thermal water basin right in one of the most beautiful bays of the island!

Stop by a surprise location which is sure to take your breath away!

Eat lunch on the ship accompanied by music with opportunities to swim, share, relax and be in the joy of each other's company!

Visit Panagia Krifti (Mary in hiding).

During our time together in this very special space, Tia and Ahandra will share some of their mystical experiences with Maria, Magdalena, Isis, and Hathor. 

Acting as vessels of these ascended mistresses, Tia and Ahandra will channel live unique meditations and you will experience a

healing ritual of joy

, the kind of which no-one else YET to witness! 
This is a once-in-a lifetime, never to be forgotten experience, and a true gift for yourself.
Departure Point: Harbor Skala Eressos

Departure Time: 9 am

Lunch Break: flexible

Return to Departure Point: flexible

Costs for the 2 day Intensive 99 Euro including lunch on the boat. 
You will never, ever forget our time together or what you will experience.
Let us step into the 2-day Flower of Life Intensive together as you let your explorer lead you through this interactive experience of reclaiming your joy, connecting with your divine gifts and soul's purpose.
This is your time. This is our time. Claim your spot and let's blossom together!
Registration to the Pioneering Women Adventure retreat is required and attendance at the VISIONARY WOMEN'S FULL MOON CELEBRATION on September 20, 2021 is basic for the 2-day intensive retreat.
Biography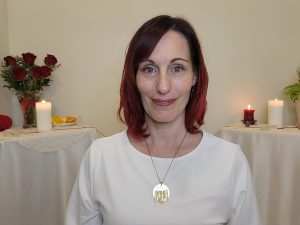 Tia Christiansen is an Oracle, Reiki Master and Awakened Heart Activator who is on a mission to awaken 1 Million hearts so we may reclaim our power. Tia is leading a revolution of healing through ritual experiences and intuitive coaching.
As a certified Transformation Coach Tia guides high achieving entrepreneurs and executives along the path to igniting their feminine power to overcome burnout, overwhelm and create the life they crave.
Find out more about Tia at www.dreamsculptinginstitute.com or connect with her on Facebook @TiaChristiansen (link to https://www.facebook.com/tia.christiansen.1) and Instagram @DreamScluptingInst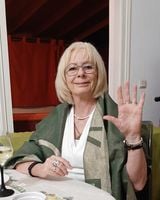 Ahandra is a visionary, energy worker, mystic and seeress, initiate of ancient esoteric teachings, poetess and a certified psychomotor therapist. Over the last 37 years, Ahandra has led intensives, workshops and international retreats and shared spiritual intensives with luminaries such as Lin David Martin and coop work with Chris Griscom, Kevin Ryerson. She is a mentor of artists and shamanic teachers.
Her focus is on empowering women globally and esoteric work, especially at sacred ancient sites in Europe. Ahandra offers unique meditations, sacred transformative energy work and earth healing. She is a revolutionary pioneer of spiritual awakening, a vessel for the lineage of Isis and the way of the Rose, reactivated and embedded in the rainbow ways of raising consciousness and intersubjective relations from and for the future.
Connect with Ahandra on Facebook @Ahandra (link to https://www.facebook.com/ahandra.bielefeld) and Instagram @ahandrabielefeld
There will also be a 6 days highly attuned and esoteric retreat: TO THE CORE with Tia and Ahandra with basecamp at Parasol Sanctuary from the 25th to 30th of September. For more information email us via support@dreamsculptinginstitute.com and ahandra@ahandra.com)