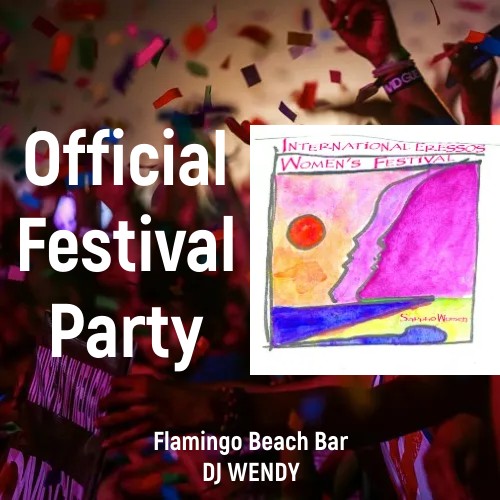 After Lara King's performance of 'Girl Crush' at the Passioni Garden Restaurant, it is now time to party at Flamingo Beach Bar, with DJ WENDY at the decks!
Flamingo Beach Bar: Owned and operated by Anita & Jo from the UK, this venue offers a friendly place to hang out for drinks, snacks, light meals and more. Throughout the summer season they put on a range of live music & djs.
https://www.facebook.com/FlamingoSkalaEressos
DJ WENDY: Wendy is the president of Sappho Women, and has been this festival's "chief volunteer" since 2004. She works tirelessly to further the organisation's mission and goals, and has an important advisory role with regards to the festival programme and event budgets. Her many years experience make her a festival all-rounder. She develops websites by day (incl. this one), and tonight you'll catch her DJing at Flamingo Beach Bar!
Wendy has a knack for playing tracks that people love to dance to, often spanning several decades. You may find yourself singing along to popular 80s and 90s tunes, but you could just as easily be boogieing to the best 70s disco hits, or you might even be twisting to some perfect oldies from the 60s! Depending on the mood of the crowd, anything is possible during her sets really. Just come along, and enjoy the ride!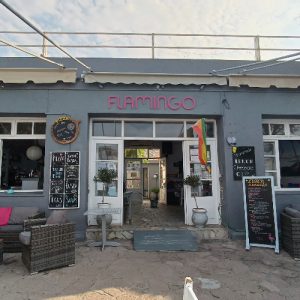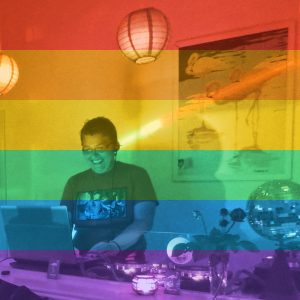 See you on the dance-floor!