When:
10th September 2019 @ 11:00 am – 1:00 pm
Europe/Athens Timezone
2019-09-10T11:00:00+03:00
2019-09-10T13:00:00+03:00
Where:
Skala Eressos Town Hall

Contact:
Sappho Women
+302253052140
'Hang Out With Happiness' with Lara A King!
Well, it just wouldn't be the same without her. A perennial favourite and festival 'must have'…. Lara A King!
"Hang Out With Happiness" is 2 hours of fun, games and laughter with an award winning comedian offering the chance to play, improvise, chat and laugh with a unique group of lovely new friends….guaranteed to send you off with a smile on your face and a spring in your step.
Price: 10 euro for wristband holders, 15 euro for non-wristband holders. Payable to Lara directly, not the festival (thank you).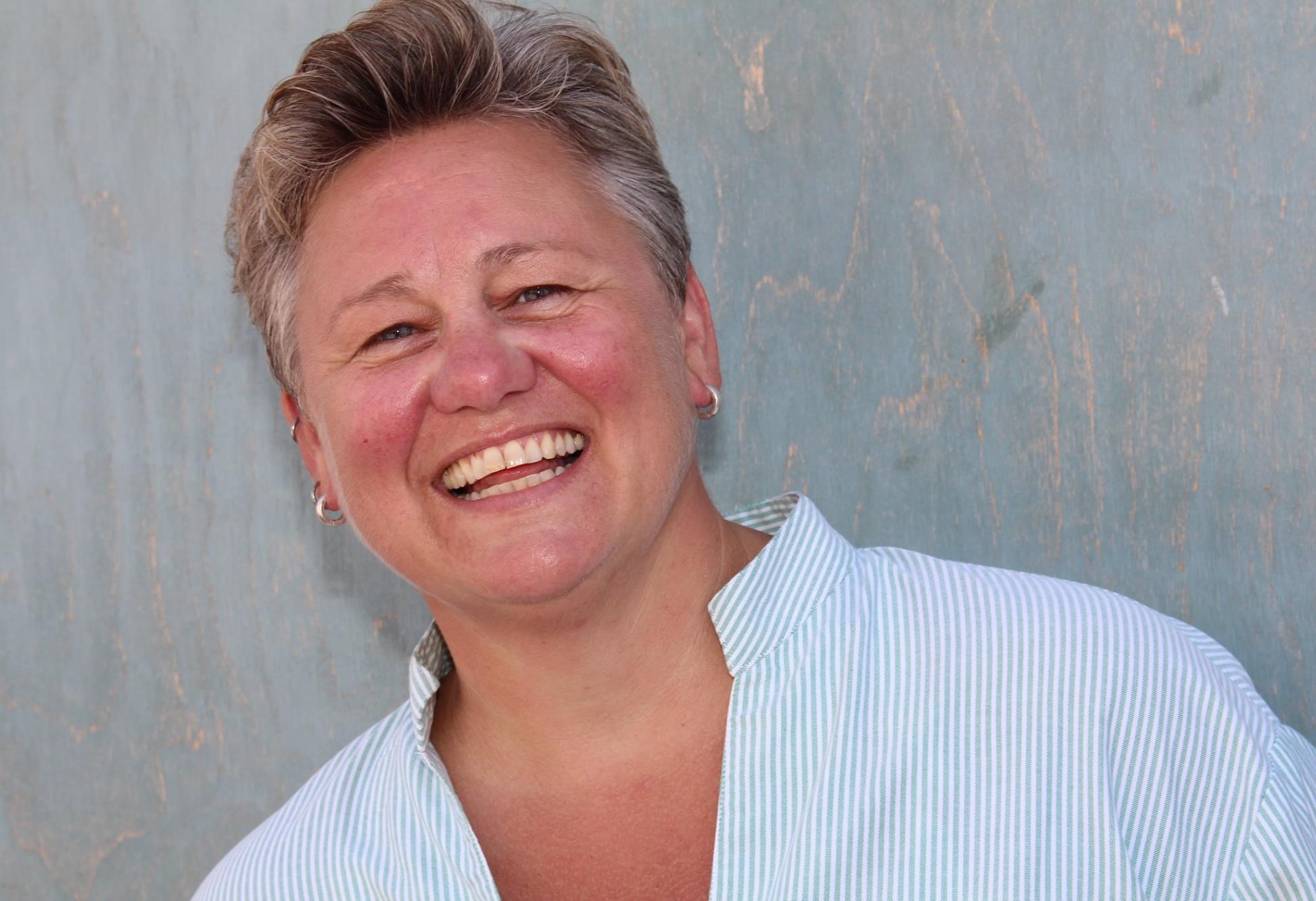 What more could you want?! Tuesday 10th Sept 11am-1pm then catch her again on Thursday 12th Sept 2pm-4pm. Both events will be held at the Town Hall. Come along to one or both, fill yer boots!
Participants say:
"I have not laughed so much for years. My cheeks are aching and I have a warm, fuzzy feeling all over!!"
"I keep bumping into other women who were at Lara's session and we just smile knowingly at each other, like we have the secret to happiness …."
"I opened up quite profoundly in Lara's session and allowed myself to be free and intimate with people who I'm sure will now be friends for life."
"Lara puts everyone at ease and really holds the group in comfort. We felt nurtured, cared for and informed one minute and she had us in stitches the next….brilliant!"
No need to sign up, just come along and have fun.