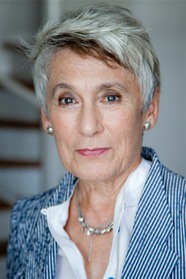 Diana Souhami will be giving a talk on the piece she's working on now, which has been commissioned by BBC Radio 3 on the lesbian author & poet Radclyffe Hall.
Radclyffe Hall's novel The Well of Loneliness, dubbed `the Bible of Lesbianism' was banned as obscene in 1928. Her own love life was hotter than fiction.
From clues in Radclyffe Hall's mausoleum in Highgate Cemetery, Diana Souhami pieces together a lesbian psychodrama that far out-rivals the Lonely Well.
Diana Souhami is the author of many lesbian biographies, including The Trials of Radclyffe Hall. She is a Rainbow List National Treasure and her latest book is No Modernism Without Lesbians.
Diana will be introduced by historian Jill Gardiner, author of From the Closet to the Screen: Women at the Gateways Club 1945-85