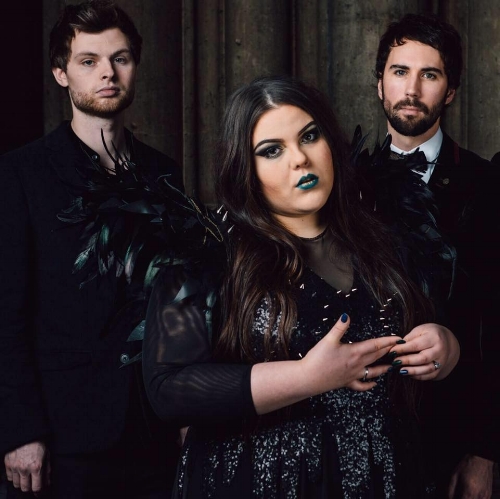 EXACT DETAILS FOR THIS PERFORMANCE ARE STILL BEING FINALISED AND ARE THEREFORE SUBJECT TO CHANGES
Fronted by vocal powerhouse Anastasia 'Stars' Walker, Bang Bang Romeo are a propelling force for female-fronted bands in a male dominated industry, and a strong and open voice for the LGBT community. Anastasia's "once in 20 years voice" is unrivalled and the group's larger-than-life performances are sending audiences wild up and down the country, leaving them with jaws dropped and often reduced to tears.
Bang Bang Romeo are an English rock band from Armthorpe near Doncaster in the UK. The members are Anastasia 'Stars' Walker, Richard Gartland, Richard Cook and Ross Cameron. From 2018 to 2019, the band supported Pink on her Beautiful Trauma World Tour, and Sting at the Montreux Jazz Festival in 2019. The band is also scheduled to headline the LOUD WOMEN festival in 2021.
"…make grand, scintillating bar-rock that could open up the heavens based off the magnitude of Anastasia "Stars" Walker's powerful voice alone." – Billboard
"Biggest crowd for an opening act on the main stage in the history of the festival." – John Giddings, Solo Music Agency / Isle of Wight Festival
"Sheffield soul rock phenomenon who very nearly demolished the entire Blue Fin building with brilliantly brash alt-hits" – NME
"Huge sound, like a hard-edged Fleetwood Mac" – Radio X
"That was a proper old school lunchtime showcase… And jolly entertaining, rousing, soulful gem they were too." – Tom Robinson, BBC Radio 6 Music
"The band were excellent. I can see them having massive appeal while remaining very credible." – Ticketmaster
Bang Bang Romeo's lead singer Anastasia 'Stars' Walker will join our festival in September 2021 for an absolutely stellar solo performance.