A  promenade performance by a company of women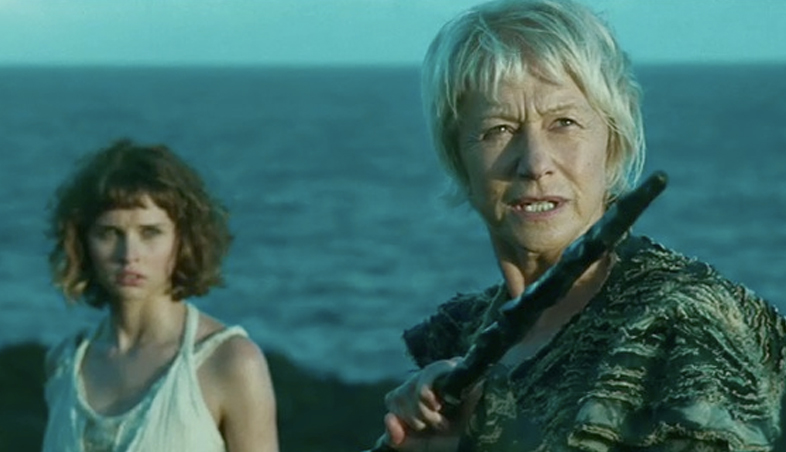 "WE ARE SUCH THINGS THAT DREAMS ARE MADE OF"
We are putting on a special event as part of the Women's Festival during the summer of 2016. The Sea Change Theatre Company will be presenting a cross-gender version of The Tempest by William Shakespeare
 The promendade performance will be along the beach,
in the harbour and in the Open Air Cinema.
This will be Shakespeare as you have not seen it before!  
It is being especially adapted to create a multi-media experience with music, dance, theatre and special effects.
This will be a specially commissioned performance performed by a multi-talented, multi-lingual group of women from a wide range of countries.  We will turn  gender expectations on their  heads to create a production which not only shows the power of magic and imagination but which also relates to the current situation on Lesbos, which is a first port of call for refugees fleeing persecution.
Support this by Crowdfunding
Visit the official crowdfunding page and pledge anything from 20 to 2000!
This will be a version performed by professional actors, residents of Skala Eressos and visitors.  The performers will be women from Europe and this will reflect the diversity and creativity of the project.     We will include music, workshops and visual arts as part of this production.  
Eressos is the birthplace of Sappho and since the 1980's has been pivotal in providing a safe resort for Women, including Lesbian Women from around the world.  It is a place of great natural beauty and there are good relationships between the women who visit, the international women who live at Skala Eressos  and the local Greek people many of whom contribute to the festival during the month of September.
We are looking for funding for accommodation, travel expenses for the actors and the costs of building simple but effective props,  staging, costumes and special effects.
We have the endorsement and support of a variety of institutions such as The Globe Theatre, London, The Arcola Theatre, London and The Los Angeles Women's Shakespeare Company.
It is hoped that this production will create opportunities for cultural engagement amongst a community that is suffering a downturn in tourism due to the migrant crisis and the Greek economic downturn.  It is also hoped that this adaptation will reflect some of the difficulties faced by refugees and people stranded on islands which is a theme of the play.  
Sue Frumin :  Director Seachange Theatre Company