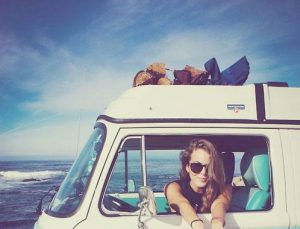 MYTILINI AIRPORT - SKALA ERESSOS
SATURDAY 27/08/2016 (UK CHARTERS)
12.35 TCX-1404 Bus leaves MJT airport @ 13.00
19.40 TCX-2218 Bus leaves MJT airport @ 20.00
WEDNESDAY 31/08/2016 (AUSTRIAN / GERMAN CHARTER)
15.35 NLY-3618 Bus leaves MJT airport @ 17.30
17.05 AB-3620 Bus leaves MJT airport @ 17.30
SATURDAY 03/09/2016 (UK CHARTERS)
12.35 TCX-1404 Bus leaves MJT airport @ 13.00
19.40 TCX-2218 Bus leaves MJT airport @ 20.00
SUNDAY 04/09/2016 (DENMARK CHARTER)
11.10 VKG-0477 / DK-8477 Bus leaves MJT airport @ 11.30
WEDNESDAY 07/09/2016 (AUSTRIAN / GERMAN CHARTER)
15.35 NLY-3618 Bus leaves MJT airport @ 17.30
17.05 AB-3620 Bus leaves MJT airport @ 17.30
SATURDAY 10/09/2016 (UK CHARTERS)
12.35 TCX-1404 Bus leaves MJT airport @ 13.00
19.40 TCX-2218 Bus leaves MJT airport @ 20.00
SUNDAY 11/09/2016 (DENMARK CHARTER)
11.10 VKG-0477 / DK-8477 Bus leaves MJT airport @ 11.30
WEDNESDAY 14/09/2016 (AUSTRIAN / GERMAN CHARTER)
15.35 NLY-3618 Bus leaves MJT airport @ 17.30
17.05 AB-3620 Bus leaves MJT airport @ 17.30
• Price per bus transfer is 22.50 euro per person (one way)
• Seats MUST be reserved & paid in advance, it is not possible to catch the transfer bus without a reservation.
• Minimum amount of 7 passengers is required to organise a bus, so please get in touch with us a.s.a.p. and inform us who's joining!
• Alternative options such as taxi shares will be offered as well during the festival, so don't hesitate to ask us for available seats and prices.

• Contact Us: info@sapphotravel.com
SKALA ERESSOS - MYTILINI AIRPORT
SATURDAY 03/09/2016 (UK CHARTERS)
13.35 TCX-1405 Bus leaves Skala Eressos @ 09.30
20.40 TCX-2219 Bus leaves Skala Eressos @ 16.30
WEDNESDAY 07/09/2016 (AUSTRIAN / GERMAN CHARTER)
16.25 NLY-3619 Bus leaves Skala Eressos @ 13.30
17.55 AB-3621 Bus leaves Skala Eressos @ 13.30
SATURDAY 10/09/2016 (UK CHARTERS)
13.35 TCX-1405 Bus leaves Skala Eressos @ 09.30
20.40 TCX-2219 Bus leaves Skala Eressos @ 16.30
SUNDAY 11/09/2016 (DENMARK CHARTER)
12.30 VKG-0478 / DK-8478 Bus leaves Skala Eressos @ 09.00
WEDNESDAY 14/09/2016 (AUSTRIAN / GERMAN CHARTER)
16.25 NLY-3619 Bus leaves Skala Eressos @ 13.30
17.55 AB-3621 Bus leaves Skala Eressos @ 13.30
SATURDAY 17/09/2016 (UK CHARTERS)
13.35 TCX-1405 Bus leaves Skala Eressos @ 09.30
20.40 TCX-2219 Bus leaves Skala Eressos @ 16.30
SUNDAY 18/09/2016 (DENMARK CHARTER)
12.30 VKG-0478 / DK-8478 Bus leaves Skala Eressos @ 09.00